Applications due: COB 17 August 2018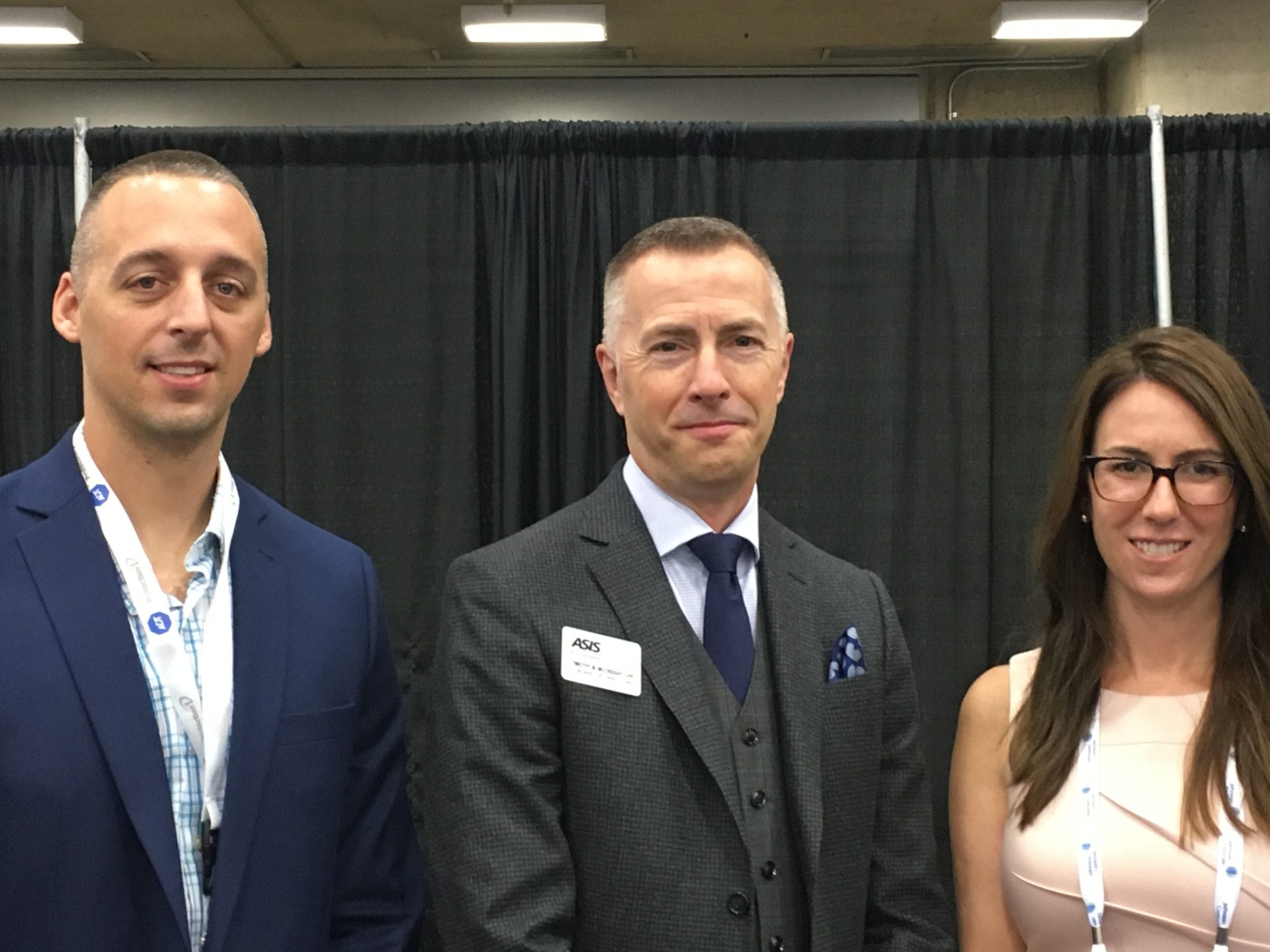 2017 award winners Scot Nabors (left) and Rachael Paskvan (right) pose with ASIS International Board Member Tim McCreight, CPP.
Since 2014, the ASIS Young Professionals Council has helped young professionals attend the annual ASIS conference and provided them with tremendous opportunities for security education, networking, and professional development. The 2018 Global Security Exchange (GSX) Experience award winner(s) will receive the following:
One complimentary All‐Access Pass to Global Security Exchange (GSX), 23 –27 September in Las Vegas, Nevada USA
Lodging for four nights (Sunday – Wednesday)
Airfare voucher or credit (not to exceed $500)
Recognition throughout the annual meeting and ASIS TV interview
One President's Reception ticket
One Opening Night Celebration ticket
For consideration to receive this award, please complete the application in full, inclusive of the personal statement.
Submissions are due COB 17 August 2018 by email to Manuela Turner at [email protected].
ELIGIBILITY: Only young professionals who are ASIS members in good standing are eligible to apply. In addition, the incumbent should not have received an ASIS‐sanctioned award within the past year. Young professionals are defined as those 40‐years old or younger.
CRITERIA: Recipient(s) will be selected based on the need expressed in the application. A panel of ASIS members  will review all applications. Winners will be notified by email on, or before, 7 September 2018.
Please note: Winners are responsible for their own ground transportation and any incidental costs  accrued, including additional in-room costs and any meals not provided through the All‐Access Pass registration. Winners may be asked to provide a write‐up of their experience following the conference.