Experience Innovation
GSX 2019— an elevated event experience
Global Security Exchange (GSX), 8-12 September, is the only event that brings together security professionals from all vertical markets throughout the world to network, learn, and re-invest in the industry. It's home for all security practitioners and their partners.
GSX 2019 Mobile App is LIVE!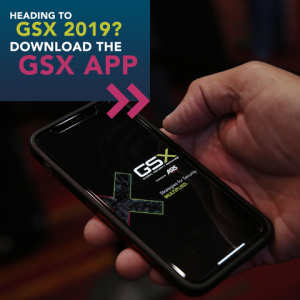 Download the GSX 2019 mobile app and navigate the show like a pro!
Navigate GSX 2019 like a pro with the mobile app. Get a complete list of sessions, descriptions, and speaker
information. Build a personalized schedule and bookmark exhibitors you want to see, receive real-time event
updates, find other attendees at the show, and much more. Search the App Store or Google Play for GSX 2019.
---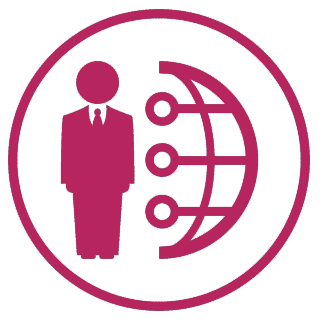 20,000+ Registered Attendees
GSX is truly a global event with security professionals attending from 110+ countries across the entire industry.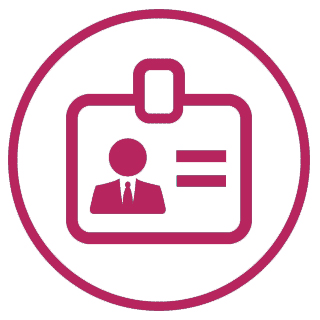 550+ Exhibitors
Explore thousands of technologies, connect with leading suppliers and manufacturers, and discover the latest security solutions.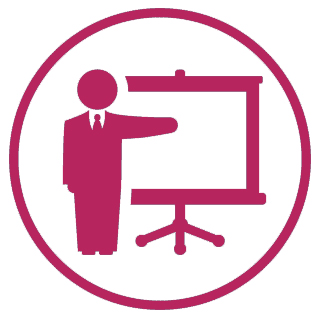 300+ Sessions
Select from dozens of topics with valuable, detail-oriented takeaways to help shape your security strategy—today and in the future.
What is GSX and Why Should You Come?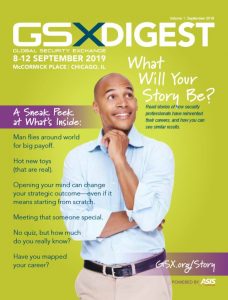 WELL, BECAUSE…
• It's GLOBAL—110+ countries represented.
• It's about EXCHANGE—supercharged receptions, interactive sessions, experiential programs, and knowledgeable, innovative vendors.
• It's about Security! Cyber, operational, and physical in all its forms.
• It's about YOU and where you want to take your career and your business. ASIS International is deeply committed to advancing and reinvesting in the security profession all year long. Your attendance at GSX directly supports scholarship programs and the development of education, certification, and standards and guidelines.
Everything you need to know about GSX 2019 in the GSX DIGEST!
---
A Smarter EXCHANGE
Global Security Exchange (GSX) will bring the best of security together—subject matter experts, next‐level solutions, and practical applications—all under one roof.
Why Exhibit?
Interested in exhibiting at GSX 2019? Learn how GSX can help you generate vital business opportunities and partnerships.
GSX 2018 Flickr




GSX 2018 elevated the event experience with modernized education, revitalized networking, and a reimagined exhibit floor.




Check out our Flickr album to see hundreds of pictures from GSX 2018 in Las Vegas!


Go to GSX 2018 Flickr Album