Multiply Your ROI
The best recovery is the one you plan for. Now, it's more important than ever to find ways to connect virtually with your key target market. The GSX+ marketplace was designed to provide a unique experience for companies across the global security supply chain to demo their latest products and services in a safe, technology driven environment. Plus, this new virtual experience is the perfect place to meet and connect with thousands of security professionals through a powerful matchmaking tool. Participate in GSX+ to gain access to:
A custom Marketplace listing with details on your latest products
Exhibitor/Attendee matchmaking
One-on-one meetings
Security forums
Attendee profile data
VIEW ATTENDEE DEMOGRAPHICS AND MARKETING INITIATIVES
+ Preview the Experience
This demo video takes you through the GSX+ platform and what to expect as an exhibitor or sponsor.
+ Sample Exhibit Marketplace
Attendees can browse through a listing of all exhibitors – they can narrow their search by exhibitor level, company location, exhibit category, or word search. Throughout the experience, attendees will be directed to the Marketplace to ensure optimum exposure and visitors.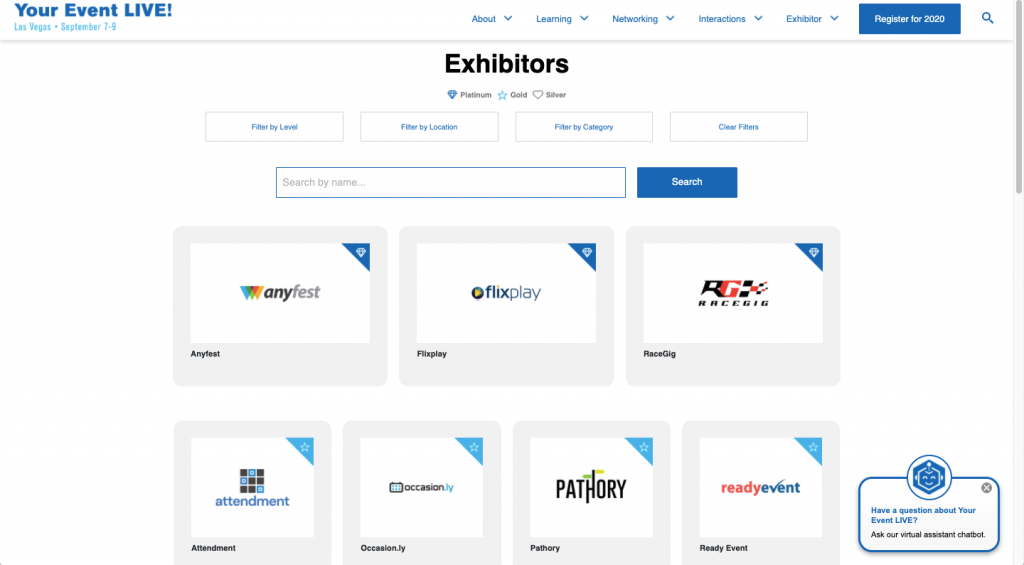 +Sample Exhibit Listing
Give attendees the information they are looking for by customizing your listing. Add a robust company profile, complete with contact information, and upload product information and virtual product demos. Plus, you can list company representatives that are available to meet with attendees and schedule appointments without having to leave the platform.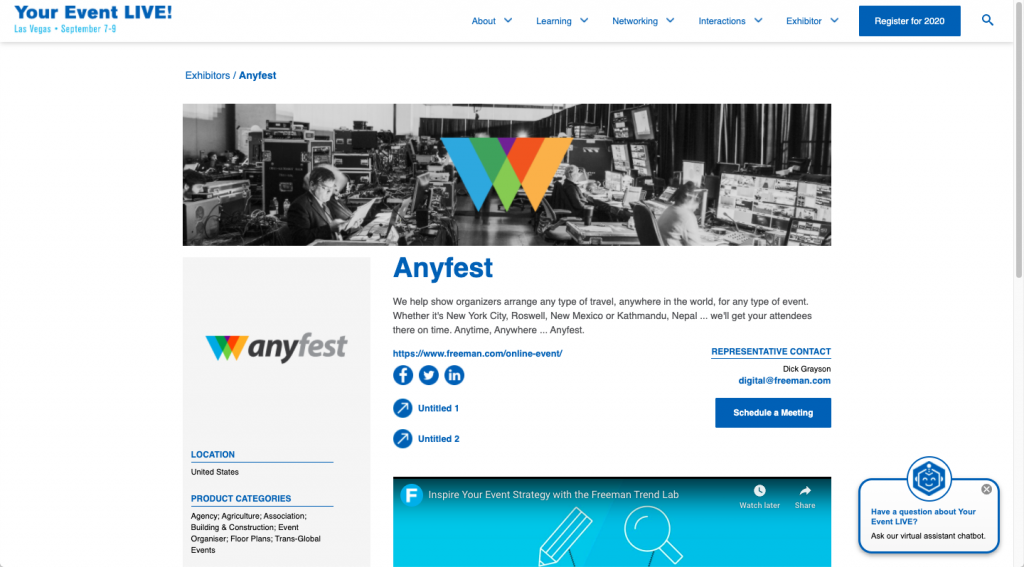 MORE INFORMATION ABOUT EXHIBITING WITH GSX+
+ Sample Matchmaking
The best way to connect with attendees is through the unique AI-based matchmaking feature. Browse through a listing of all attendees, filter by location, company job role, and company size, or get matched based on similar interests and objectives. Invite an attendee to connect to chat and schedule meetings.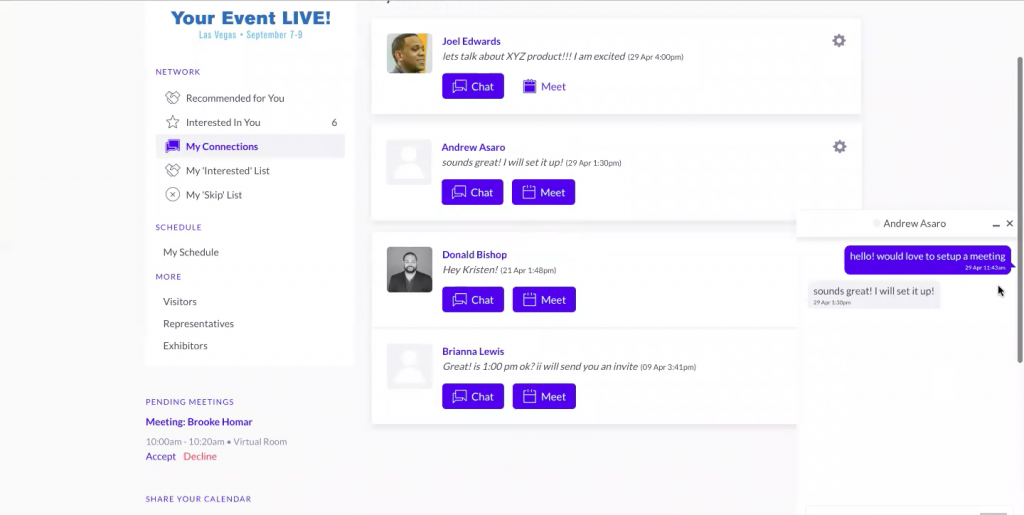 + Sample Meeting
Schedule a one-on-one or group meeting with an attendee right within the platform's secure meeting rooms. Here you can answer questions about how your company can help meet their needs and provide solutions for their latest challenges.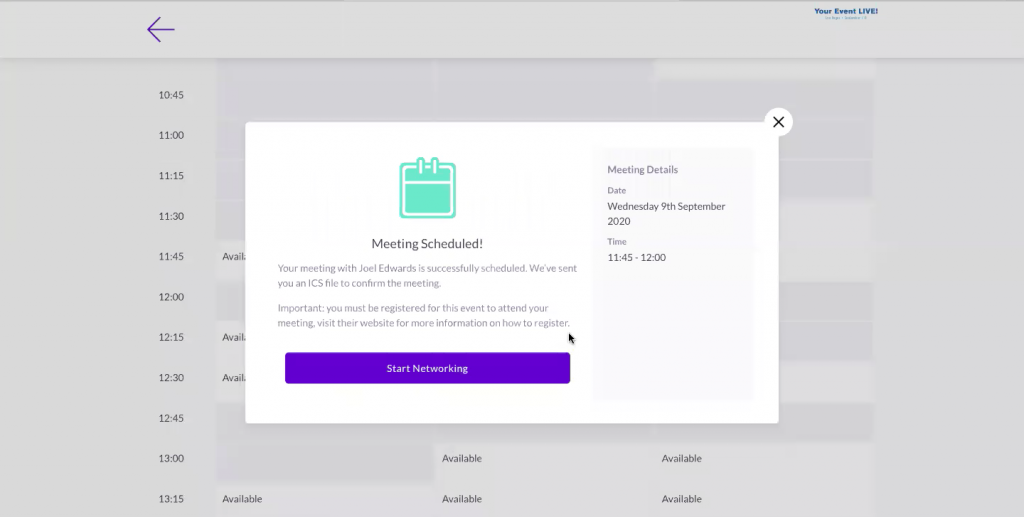 + Sample Sponsorship Opportunities
Build brand exposure and increase traffic to your listing through one of the many sponsorship opportunities. Plus, receive information on who is clicking through to your listing to validate your ROI.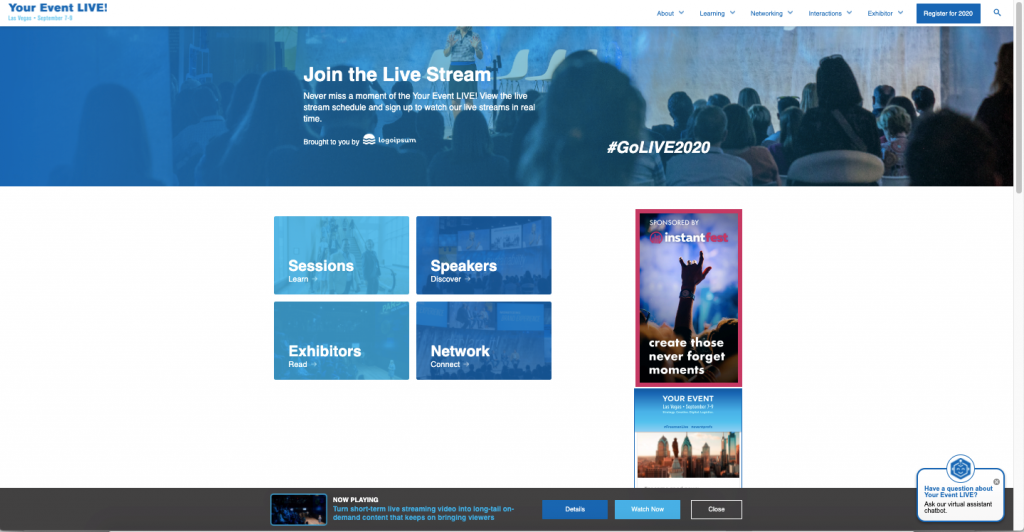 VIEW ALL SPONSORSHIP OPPORTUNITIES
---
Let's discuss how we can support your business development goals. Contact us for more information!
---
Official Vendors
Below is a list of the Official Vendors for GSX+. If you do not see a vendor listed here and they claim to be an "official" vendor, please contact us immediately.
Registration: MCI USA
Exhibitor Services: Map Your Show
Customer Invites: VIP Guest Invites
NOTE: It has been brought to our attention that companies have been trying to sell attendee lists from GSX. This is a scam—please do not respond. ASIS International values the privacy and integrity of our members, attendees, and exhibitors. We do not sell attendee contact information, nor do we provide it to third-party vendors for distribution. If you ever have concerns about the validity of an offer you receive, please contact us at [email protected].