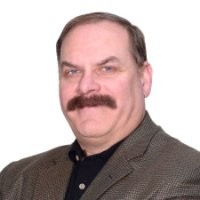 By Joe McDonald, CPP, PSP
Hello, everyone! On behalf of the Las Vegas Chapter of ASIS International, we look forward to welcoming you to the industry's flagship event, Global Security Exchange (GSX).
I am especially pleased to be able to kick off the GSX Community site today. This platform provides a terrific opportunity to connect with colleagues, keep updated on program news and updates, learn about exhibit hall promotions, and to share your experiences onsite – those "ah ha" moments and key educational takeaways. There will also be the occasional surprise along the way so be sure to check in daily.
I invite all GSX attendees to take advantage of this community. If you have any questions about getting around Las Vegas or just need a tip for planning a business dinner, please don't hesitate to post them there.
I look forward to seeing you in a few weeks!