There are only four days left until Global Security Exchange (GSX)–and that's the same number as the General Sessions that kick off each morning at GSX. Don't miss these insightful addresses, where global leaders share their insider insights on issues facing security management professionals worldwide and the latest technologies changing the industry.
This year's General Session lineup covers a wide array of pressing topics, providing attendees with a focused understanding of the changing security landscape.
Navigating the GeoPolitical Landscape: Security Risks and Hotspots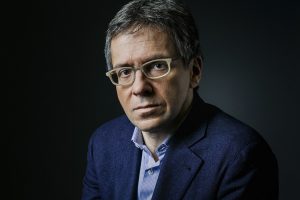 Monday, 9 September | 8:00 – 9:30 am
Ian Bremmer, Ph.D | President, Eurasia Group
Ian Bremmer will bring his keen understanding of global trends, politics, and economics to this fast-paced discussion of what's happening around the world—both in emerging markets and on the political front lines. You'll hear about emerging risks and hotspots, and explore the implications for security worldwide.
Bold Solutions for Changing Times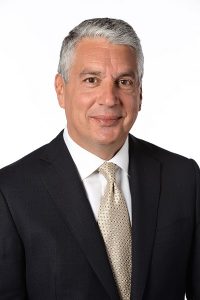 Tuesday, 10 September | 8:30 – 10:00 am
Steve Demetriou | Chair and Chief Executive Officer, Jacobs
Steve Demetriou will provide insight into what it takes to create a more connected and sustainable world and discuss how Jacobs is delivering innovative thinking and impactful ideas to connect people and places with the means to work smarter and live better. After his remarks, Demetriou will be joined on the stage by Joe Olivarez, Jacobs' Chief Security Officer, for an informative Q&A session, observing first-hand, what it means to bring security to the table in the overall equation for success.
Geopolitics and Security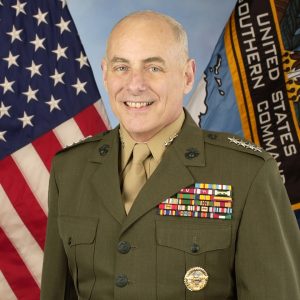 Wednesday, 11 September | 8:30 – 10:00 am
General John F. Kelly | U.S. Marine Corps (RET)
General Kelly's keynote presentation will kick off Military and Law Enforcement Appreciation Day, as he shares his insights on the trends, risks, and potential rewards amid the 'hot spots' around the globe, and the role the U.S. plays (and should play) in our nation and world's security.
Protecting Assets in the Age of Cybersecurity Leaks and Scandals: How to Plan When Risk is a Moving Target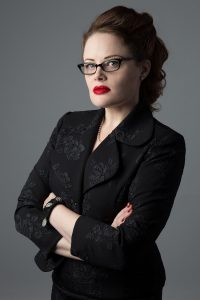 Thursday, 12 September | 8:30 – 10:00 am
Tarah Wheeler | Cybersecurity Policy Fellow, New America
Open to all GSX registrants, including Expo-Only registration
From cryptocurrency to how the Internet of Things might provide a gateway to hackers, and absorbing how a robust cybersecurity plan operates to covering security at live events, Tarah Wheeler will offer a razor-sharp breakdown of what you need to know—and do—to protect yourself, your partners, and your clients. Wheeler will be introduced by Brigadier General Stefanie Horvath, current leader of enterprise service delivery for the state of Minnesota. After her presentation, the General and Wheeler will lead a lively Q&A session drawn from their very different vantage points related to cybersecurity.