EXPLORE DALLAS
A PERFECT BLEND OF BUSINESS, CULTURE, AND ENTERTAINMENT
As one of the fastest growing cities in America, Dallas is currently one of the best travel destinations for those seeking both fun and business. Known for its world-class dining, thrilling nightlife, and diverse cultural scenes, Dallas offers plenty of opportunities for leisure and entertainment. At the same time, it is also a hub for industry and innovation, with a thriving business community especially for premier security professionals.

Hub For Security Experts
The Dallas-Fort Worth metropolitan area is home to 6.4 million people, 7 professional sports teams, and 43 Fortune 1000 companies. Therefore, the security industry in Dallas is at the forefront of innovation and technology. The city has been actively investing in state-of-the-art surveillance systems, emergency response planning, and other security measures to ensure the safety of its residents and visitors. The city has also been successful in developing public-private partnerships that allow businesses and organizations to work together to improve security and share information on potential threats. Dallas serves as a model for other cities looking to enhance their security capabilities and ensure the safety of their communities.
Support Local Non-Profits in Dallas
Did you know that GSX has a significant economic impact on each city we visit? Building on a long-standing commitment, ASIS International has made a promise each year to leave GSX Host Cities better for having been there. In 2022, GSX brought $17.5 million to Atlanta, and directly supported 5,000 jobs. In 2023, we would like to take that a step farther, providing you – our attendees – with an opportunity to directly support individuals impacted by laws, social justice issues, and economic challenges which may prevent them from living in a safe, secure, and healthy environment.
We are partnering with SocialOffset, a nonprofit organization that will funnel 100% of the funds you donate to these vetted, local Dallas non-profits that deliver programs, services, and advocacy for racial justice, LGBTQ+ equality, hunger relief, housing security, environmental sustainability, and the fight against human trafficking. These organizations have been chosen in alignment with ASIS' DEI efforts, and in the interest of doing our best to honor the commitment of our members to keep ALL persons safe and secure.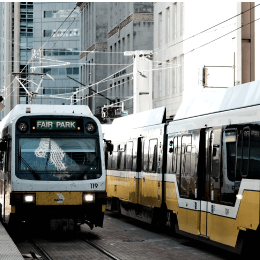 Getting Around
With the longest light rail system in the country, the DART connects you to most major hubs in Dallas. The Dallas Streetcar and M-Line Trolley also provides inner city transit to explore different vibrant districts and neighborhoods.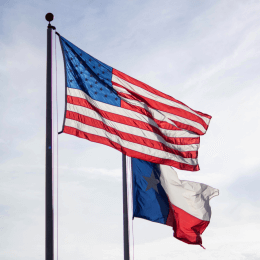 Discover Dallas
As a melting pot of culture, religions, and lifestyles, Dallas offers it all. Discover a vast array of different music, food, entertainment, art and business communities. Discover what may pique your curiosity.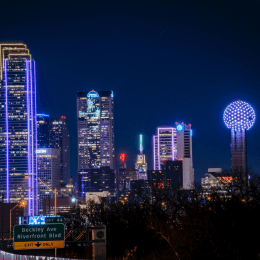 Plan Your Trip
Prepare yourself for one of the biggest cities in America. There's a lot to do in Dallas and with so little time. Plan ahead to stay on top of the fun, travel, and weather. Learn about the essentials before you arrive.
Things to Do
Dallas offers a myriad of activities and attractions that cater to all interests and preferences. From world-renowned museums and galleries to bustling shopping districts and thriving sports arenas, the city has something for everyone. Whether you're looking to indulge in the arts, savor local cuisine, or explore the great outdoors, Dallas is a destination that promises to delight and inspire.
Food & Drinks
Dallas is a food lover's paradise, with a diverse culinary scene that reflects the city's cultural and ethnic diversity. From award-winning steakhouses and authentic Tex-Mex joints to innovative gastropubs and trendy cocktail bars, there's a variety of options that cater to all tastes and budgets. Explore the city's many foodie neighborhoods and embark on a culinary tour to discover the city's hidden gems.