Exhibit Hall – Special Features
Explore Leading Technology Solutions
Discover leading security technologies and education right in the Global Security Exchange exhibit hall. Immerse yourself in a dynamic learning environment that challenges and inspires, as you explore cutting-edge solutions that shape the future of security management. Connect with vendors and other security experts at networking events to develop further partnerships.
From uncrewed systems exploration at UnCrewed U Stage, product demos on the X Stage, to complimentary drinks during Exhibit Hall Happy Hours, and cybersecurity solutions at the Cybersecurity Pavilion, GSX's special features offer a diverse range of events that are designed to keep you mission prepared.
Find Your Show Feature
Use these buttons to navigate the page, to find the exhibit hall feature that you're interested in.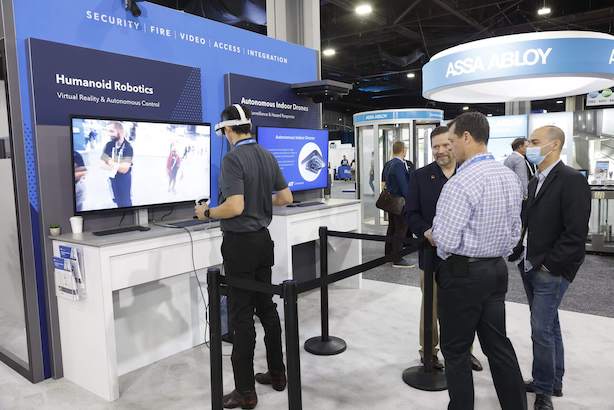 Bistro GSX
Booth #601
11:30 am – 2:00 pm Daily Monday/Tuesday/Wednesday
Maximize time and minimize inconvenience – plan to have lunch in the exhibit hall! A hot buffet meal including drinks and dessert is included with All-Access and One-Day passes; attendees with other badge types can purchase tickets in advance through MCI USA or on-site for $35/day. Please note, on-site ticket supplies are limited.
Menu
Monday, 11 September
Chopped Iceberg Lettuce/ Cherry Tomatoes/ Shredded Carrots/ Golden Raisins (Vegan/GF/DF)
Ranch (Vegetarian/Gf) and Sesame Ginger Vinaigrette (V/GF)
Siracha Orange Breast of Chicken (DF)
Teriyaki Meatballs (GF/DF)
Stir Fried Rice (V/GF/DF)
Chinese Vegetables (Vegan)
Freshly Baked Rolls (V) & Butter (V/GF)
Fortune Cookies (V)
Iced Tea
Tuesday, 12 September
Southern Creamy Coleslaw (V)
Grilled Breast of Chicken with Dr. Pepper BBQ Sauce (GF/DF)
Grilled Sausages with Peppers & Onions (GF/DF)
Chipotle Mac & Cheese (V)
Ranch Style Beans (V/GF/DF)
Cornbread Muffins (V) & Butter (V/GF)
Banana Pudding (V/GF)
Iced Tea
Wednesday, 13 September
Crispy Romaine Lettuce with Cherry Tomatoes (V/GF/DF)
Queso Fresco (V/GF), Tortilla Croutons (V/GF)
Chipotle Caesar Dressing and Balsamic Vinaigrette (V/GF/DF)
Grilled Chicken Fajitas with Peppers & Onions (GF/DF)
Flour Tortillas (V/DF), Shredded Cheese (V), Salsa (Vegan)
Cheese Enchiladas with Chili Verde (V/GF)
Cilantro Rice (Vegan/GF/DF)
Roasted Corn with Peppers and Onions (Vegan/GF/DF)
Mexican Rice Pudding (V/GF)
Iced Tea
Career HQ
Visit Career HQ to prepare for the next steps in your career. This interactive experience offers one-on-one resume reviews and career coaching with industry experts. Attend 16 educational sessions on career growth and recruitment strategies, and check out the Headshot Studio (Booth #1655) to power your personal brand.
Coffee With The Exhibitors
Looking for a caffeine boost? Grab a cup of (free!) coffee and network with fellow attendees and exhibitors.
Monday, 11 September: 9:30 am – 11:00 am
Tuesday, 12 September: 9:30 am – 11:00 am, 2:30 pm – 4:00 pm
Wednesday, 13 September: 9:30 am – 11:00 am
Sponsored by: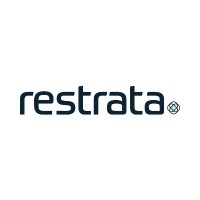 Cybersecurity Pavilion
Every organization in the digital environment, whether large or small, is a reachable target and potentially at risk. Hear from a series of 16 short, twenty-minute sessions delivered by cyber leaders to help anticipate and avoid cyber threats within your organization.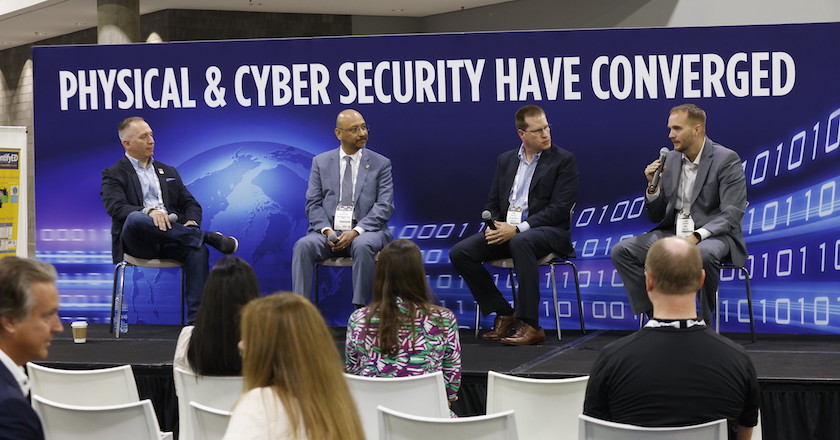 Exhibit Hall Happy Hour
Monday, 11 September: 3:00 pm – 4:30 pm
The party is coming to the show floor! This event brings together GSX attendees, vendors, and integrators for an exciting networking opportunity. Enjoy complimentary wine and beer while mingling with colleagues and exhibitors.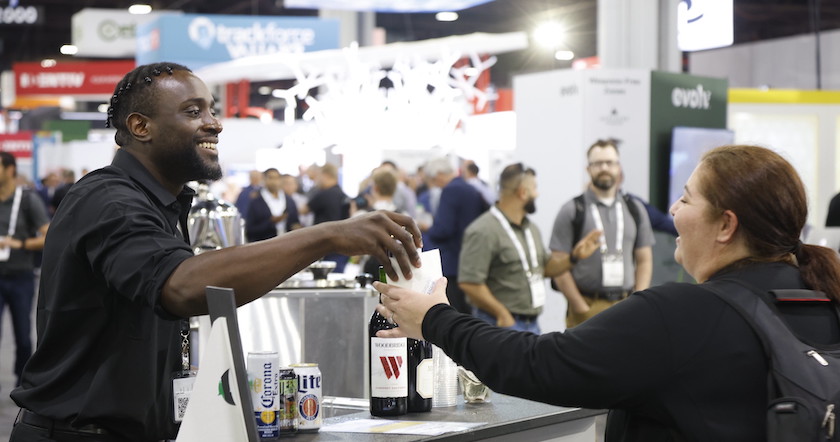 UnCrewed U Stage
The UnCrewed U Stage explores the emerging technology around uncrewed systems with 16 sessions. You'll have the opportunity to connect with developers of uncrewed aircraft platforms, counter uncrewed aerial systems, and ground-based robots. It offers a unique chance to discover the latest advancements in uncrewed systems and their potential impact on the security profession.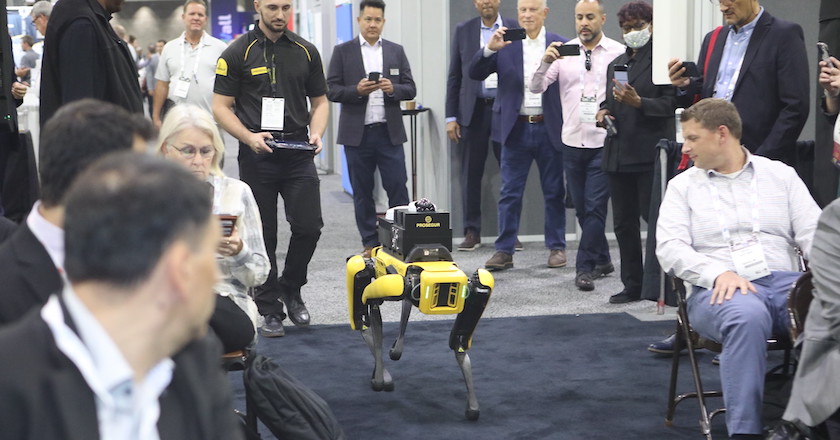 X Stage
The X Stage is the ultimate destination for security executives and integrators looking to stay mission ready. Join us for a series of 16 dynamic 20-minute sessions and product demos that showcase the latest and greatest in security technology.