Meet Our Partners
Global Security Exchange (GSX) is backed by a winning team of media partners and security organizations.
Official Publication

Security Management
Security Management—the award-winning publication of ASIS International—is written primarily for security professionals. It also makes vital security information understandable to a general business audience, helping ASIS International advance security worldwide. Readers receive timely information on emerging security threats and practical solutions, which they can use to protect people, property, and information.
Supporting Media Partners and Organizations

Campus Safety
Campus Safety exclusively serves campus police chiefs, security directors, IT personnel, emergency managers and executive administrators involved in the public safety and security of major hospitals, schools and universities in the United States. CampusSafetyMagazine.com attracts over 40,000 unique visitors each month, and is growing rapidly to serve the needs of the expanding campus safety market.

Campus Security & Life Safety
Campus Security & Life Safety magazine and campuslifesecurity.com are leading industry media brands that bring important industry information to the largest audience of school, college, security, and healthcare professionals in the market. Webinars and virtual summits throughout the year educate campus security and safety professionals on the latest topics of concern in the campus environment. Our Schools in Focus podcast is dedicated to the design, planning and management of educational facilities and campuses. Listen in as we chat with industry experts, facility managers, architects, security and safety professionals, and other thought leaders.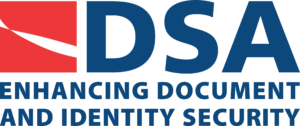 DSA
The DSA is an alliance of government, industry and academia dedicated to securing the production, issuance, and authentication of identity, credentials, and currency to help combat fraud and other criminal acts by drawing upon the knowledge and technical disciplines of its members. DSA's efforts are focused on increasing awareness of the problems associated with counterfeiting and identity theft. DSA serves as a resource for public and private organizations that are seeking to build their understanding of existing and emerging solutions.

Facility Executive
Facility Executive is the one-stop source for information on delivering quality design, operation, and maintenance of facilities. The Facility Executive audience consists of senior-level corporate and institutional facility executives across all industry and service sectors. These readers are responsible for the strategic direction of facility management for their organizations, while also overseeing purchasing, planning, recommending and/or approving products, services and materials for operations and maintenance. These executives work with their facility management teams to ensure building and sites meet the operational and budgetary requirements of their organizations.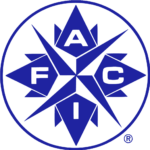 IAFCI
The IAFCI, a non-profit international organization, will provide services and an environment within which information about Financial fraud, fraud investigation and fraud prevention methods can be collected, exchanged, and taught for the common good of The financial payment industry and our global society.
Collectively Combating Financial and Cyber Fraud Globally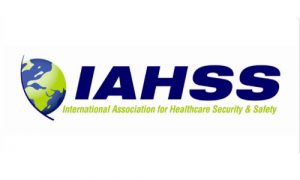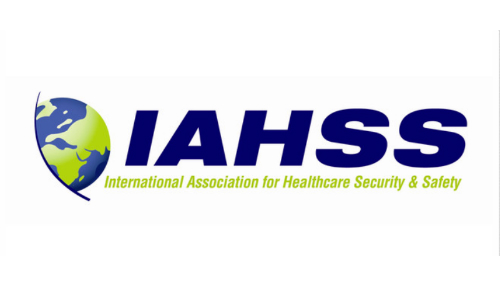 IAHSS
The International Association for Healthcare Security and Safety (IAHSS) is the only organization solely dedicated to professionals involved in managing and directing security and safety programs in healthcare facilities. IAHSS has more than 2,000 members who are healthcare security, law enforcement, safety and emergency management leaders. IAHSS has certified tens of thousands of dedicated professionals who keep healthcare facilities, patients, staff and visitors safe. IAHSS offers the Basic, Advanced and Supervisor certifications, a Safety Certificate Program, and maintains the prestigious Certified Healthcare Protection Administrator (CHPA) certification, the standard for the healthcare security leader dedicated to the profession.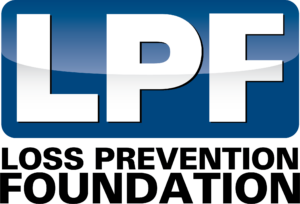 Loss Prevention Foundation
The Loss Prevention Foundation (LPF) is an international leader in educating and certifying retail loss prevention and asset protection professionals. LPF's mission is to advance the retail loss prevention and asset protection profession by providing relevant, convenient and challenging educational resources.

MySecurity Media
MySecurity Marketplace, powered by MySecurity Media is a dedicated marketplace connecting industry and enterprise professionals to the latest events, education, technology and media platforms across a global security domain.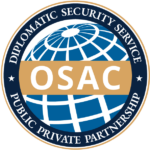 OSAC
The Overseas Security Advisory Council (OSAC) was created in 1985 under the Federal Advisory Committee Act to promote security cooperation between American private sector interests worldwide and the U.S. Department of State. The OSAC "Council" is comprised of 34 private and public sector member organizations that represent specific industries or agencies operating abroad. The member organizations designate representatives to serve on the Overseas Security Advisory Council to provide direction and guidance to develop programs that most benefit the U.S. private sector overseas.

Spaces4Learning
READ | LEARN | CONNECT with institutions, architects, service providers and others who create high-quality facilities. Spaces4Learning brings together a broad array of vital resources and services that keep you abreast of current issues, trends and research; provides professional development opportunities; and connects you with those sharing a common interest. Our Schools in Focus podcast is dedicated to the design, planning and management of educational facilities and campuses. Listen in as we chat with industry experts, facility managers, architects, security and safety professionals, and other thought leaders.

Security Sales & Integration
Security Sales & Integration keeps installing integrators and dealers informed of the trends and technologies driving the electronic security industry. Security Sales & Integration, "The #1 Technology & Business Authority Since 1979," reaches a monthly audience of over 90,000 (print and online audiences combined) executive, sales & technical professionals who recommend, buy and/or install electronic security equipment, including video surveillance, access control, biometrics, IT networking, intrusion, fire alarm, home controls/automation plus other security products and services.

Security Solutions Today
Security Solutions Today (SST), published bi-monthly since 1992, is one of the leading security trade publications in Asia. The magazine features industry news, market / technological updates, case studies / application stories on projects, product showcases for new and current security products / devices in available in the market, and security trade show previews and reviews. The magazine is available in digital format for free download on its website and social media sites. 

Security Solutions Watch
Security Solutions Watch features thought leadership about "solutions" in 5G, AI, Biometrics, Cybersecurity, IT, IoT, Robotics, Physical Security, Safe Cities and COVID-19. Since 1999, our flagship "In The Boardroom" platform, has featured thought leadership, and content marketing, from leading global brands such as: ASSA ABLOY, AT&T, Cisco, Dell EMC, G4S, GE, Honeywell, HPE, IBM, Intel, McAfee, Microsoft, Panasonic, Siemens, Stanley Security, UNISYS, and many SME's, in the USA, EMEA, and APAC. We are honored to be media partners with GSX. "In The Boardroom With Allied Universal" was picked up in the: Boston Herald  Chicago Herald  FOX News  USA Today  NBC News  and many other channels.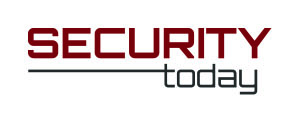 Security Today
Security Today magazine and securitytoday.com are leading industry media brands that provide technology, education and solutions for security suppliers, end users, and IT decision makers. Our magazine, website, e-news, and custom media products integrate physical and IT security coverage and provide the smartest, most cost-effective solutions for reaching security decision makers. Timely webinars and our SecurPod podcast inform industry professionals on the latest security topics.

Ventas de Seguridad
In 2021 Ventas de Seguridad Magazine turns 25 and to start celebrating we renewed our logo! Take advantage of this opportunity to get total access to the Latin American electronic security industries news, expos, IT security, access control, CCTV fire detection, alarms, integration, success stories, and new technologies.