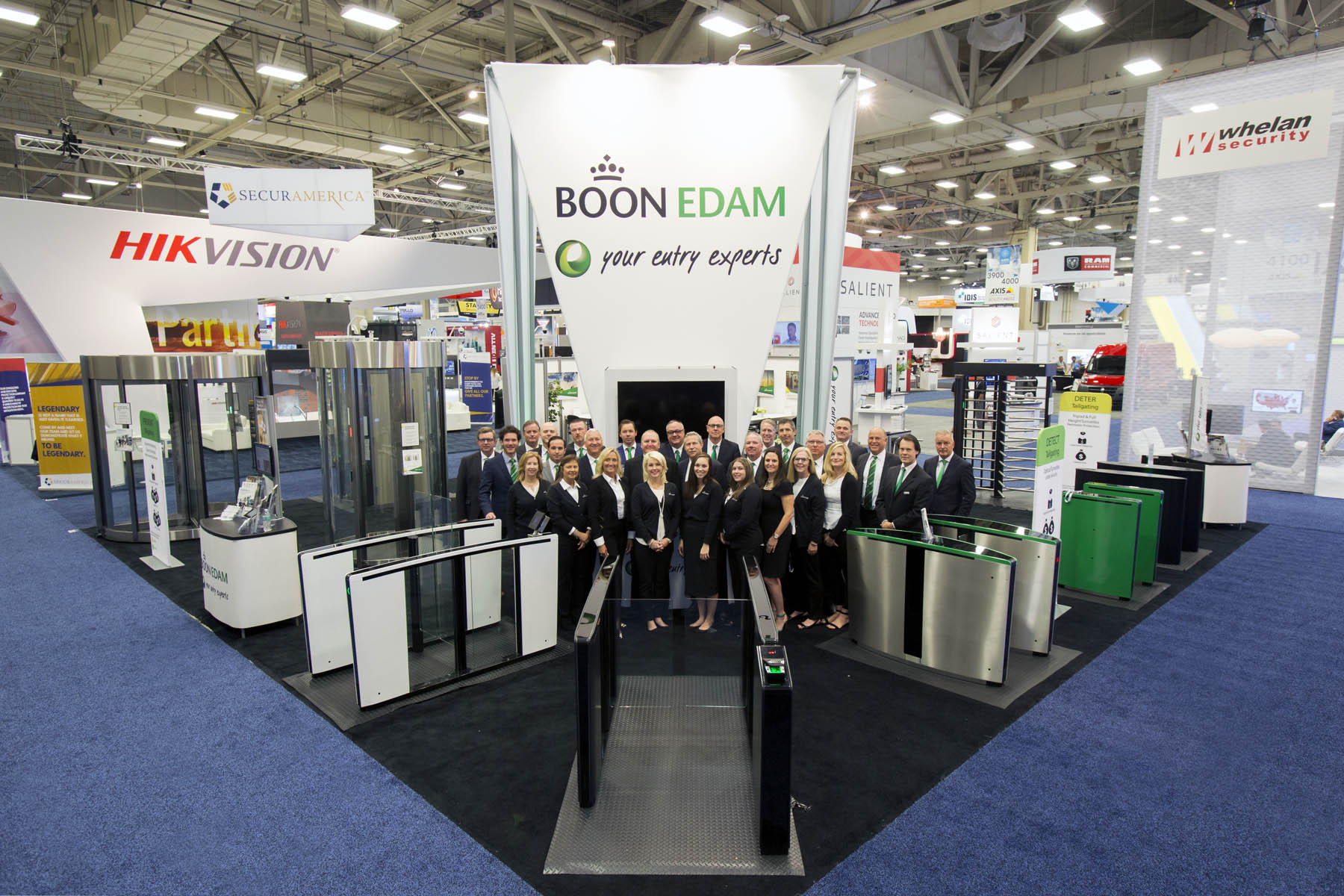 Security entrances are a critical part of any facility's overall security plan. Ideally, they are part of a layered approach to security that includes the appropriate elements for the needs of the facility, the level of sensitivity of the work or materials that are housed there, and the number and type of people that need to enter or exit the facility on an hourly or daily basis. But, did you know that not all of them are the same or work the same way? We believe the more familiar you are with security entrance types and capabilities in terms of their impact and risk mitigation level, the better.
The User Knowledge Challenge
Real security entrances won't fit in your pocket or briefcase, so potential users need opportunities to see these products first hand. They can witness demonstrations, explore strengths and weaknesses, and have experts on hand to discuss impacts to the organization in terms of people, process and technology, integration, and more. That is what makes the GSX show an ideal venue to put a range of offerings on display and meet with potential users, installers and specifiers to help them increase their first-hand knowledge about these security problem-solvers.
For example, one of the many innovative products we will be highlighting this year is the Boon Edam Circlelock Combi. The Circlelock Combi is a cylindrical mantrap portal solution that has a sliding door on one end and an opening on the other end that is designed to be mounted to an existing wall and swing door. Because of this design, it can be fastened, for example, to an existing fire-rated door, converting it instantly into a mantrap solution that prevents piggybacking 24/7 and eliminates the need for manned supervision, all while maintaining the fire rating and benefits of the swing door.
GSX Supports Users and Integrators Alike
By bringing a variety of products and demonstrating them at the show, we are able to strengthen and improve our communication with integrators and potential users alike, making them aware of solutions they may not realize are already available, as well as answering questions. At this year's show, we are able to clearly show how the Circlelock Combi mentioned above can save considerable space compared to the traditional, DIY mantrap vestibule design. It can also easily implement multi-factor authentication using a wide variety of biometric identity verification technologies, including iris and facial recognition, in addition to traditional keypads and other devices. Seeing this solution in person is the best way to understand it and get a sense of its extremely high security level and the smoothness of the user experience.
The broad attendance of the show, and even the presence of other exhibitors, can also help reinforce our efforts. For example, while we often find that security staff are aware of Boon Edam, general management may also attend this show, and thus the security staff may have an opportunity to bring these managers to our booth for a closer look. And because attendees may have just learned about other related security technologies such as iris recognition during their visit, it is a perfect opportunity to tie these ideas together and discuss how their security challenges can be best met.
We always enjoy the direct interaction and questions we get from GSX show attendees, as every project is unique and has its own special challenges. Keep them coming and we hope to see you there!