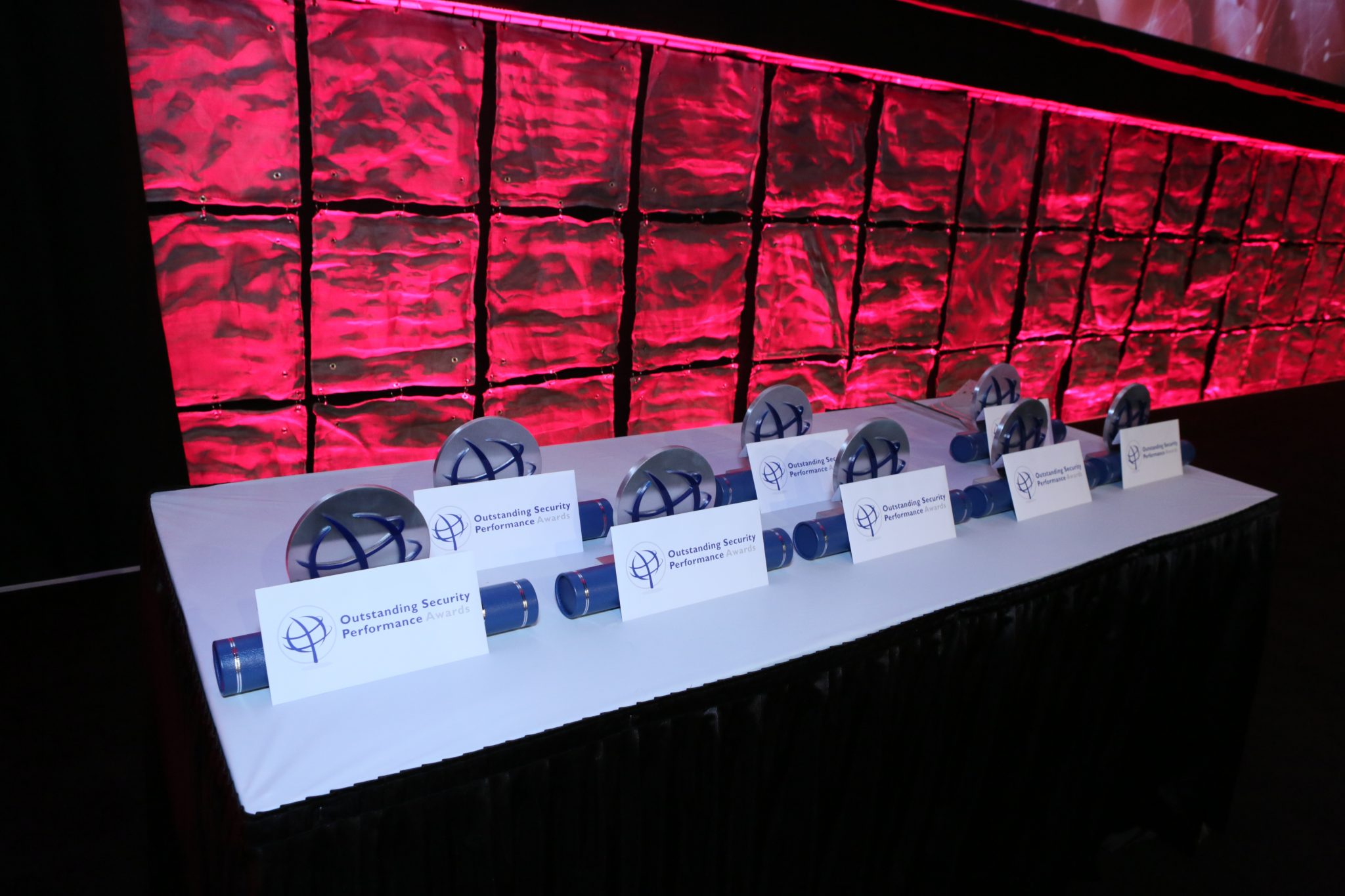 OSPAs Finalists Announced
Now in their third year, the U.S. 2018 U.S. Outstanding Security Performance Awards (OSPAs) are part of a global awards program to recognize and reward companies, teams, and individuals who have performed at an exceptional level within the security sector.
The full list of finalists are:
Outstanding In-House Security Manager/Director
Major Alexander R. Liggett – 11th Security Support Squadron
Raymond Gerwitz – Executive Director, Deputy Chief Security Officer – MD Anderson Cancer Centre
Outstanding Security Team
Allied Universal SJURT Puerto Rico
Hillsboro Technical Operations Security
Sodexo
Outstanding Security Consultant
Luke Bencie – Security Management International
Michael Glasser – Glasser Security Group
Michael A. Silva, CPP – Silva Consultants
Outstanding Contract Security Company (Guarding)
Admiral Security Services
Global Elite Group Inc
Sodexo Inc
Outstanding Security Training Initiative
Bloomberg Security Operations
Matthew W. Doherty – Hilard Heintze
Wombat Security, a division of Proofpoint
Outstanding Security Equipment Manufacturer
IDIS America
Kisi Inc
SmartWater CSI LLC
Outstanding Security Officer
Cynthia Hale – Allied Universal
Richard W. Sullivan – FBI Phoenix Division
Outstanding Young Security Professional
Drew Weston – CodeLynx
Eric Oleksy – Allied Universal
Russell Mallette, CPP – Allied Universal
Winners will be announced on-site at GSX during a networking luncheon on Monday, 24 September. Tickets for the luncheon are included with an All-Access pass, or can be purchased for $90 with a free Expo-Only pass. Learn more about registration options for GSX and register today.