A Fresh Experience Every Year
Whether you're coming for the first time or are a regular attendee, GSX will feel like a new experience every year. From the exciting New General session speakers and Game Changer sessions to the new programs and networking events on and off the exhibit hall floor, there's no event quite like it that represents and serves the security industry.
Orientation Tours | Disruption District | Startup Sector | Pitch Competition | Game Changer | Sharpshooter Contest

---
Get Oriented and Start Networking—Show Tour
New to GSX or just want a quick orientation of the exhibit hall before you start hitting the aisles? Start networking with other attendees during a tour around the exhibit hall. ASIS staff will point out various lounges, program areas, and of course where to eat, and introduce you to some fellow security experts.

---

The GSX Disruption District is the nexus point for innovation within the security industry, bringing together expertise, disruptive new technologies, and companies that are shaping the future. The Disruption District is accessible to all attendees and can be found in the exhibit hall. It includes new and enhanced programs such as the X Learning stages, the D3 Experience: Drones, Droids, Defense, the Pitch Competition, the Startup Sector, and the Innovative Product Awards.
To anticipate the future, we must gain a new perspective. Join the innovators who are shaping the future of the security industry—starting this September at GSX.

---



The GSX Startup Sector was a new and featured area within the Disruption District that highlights startup companies with emerging technologies. Come visit new industry entrepreneurs, see demonstrations, and discuss the future of security technology and how it can impact your business. Go home with an understanding of potential changes coming and how you can prepare to get ahead of the curve.

---

Back by popular demand with new contestants, the GSX Pitch Competition is an event that brings together an elite group of entrepreneurs, investors, and industry leaders to watch some of the world's most exciting companies pitch their ventures. Each company is given time to pitch, followed by Q&A and feedback with world-class investors and top CSOs. It's another opportunity to leave GSX with an understanding of potential changes coming and how you can prepare to get ahead of the curve.
---
Game Changer Sessions
These exciting sessions add even more value to the GSX conference program and provide multiple and diverse perspectives from thought-leaders on potentially controversial topics. Facilitated by a skilled moderator, they will be fast-paced and will take a "look over the balcony" long view on an issue, including policy implications and how the landscape is changing.  Check the program line up in May for details.
---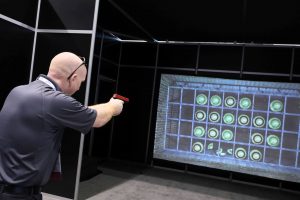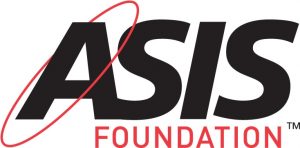 Sharpshooter Contest
Test your shooting skills and compete for bragging rights and prizes in the ASIS Foundation laser Sharpshooter Competition.