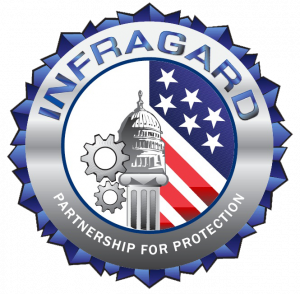 InfraGard National will be presenting workshops during the ASIS conference. Each workshop is divided into several pre-and post-conference sessions (morning and afternoon) that take place over two to three days. Signing up for these workshops will not interfere with your conference activity. Each workshop is only being offered once and attendees must attend all sessions of a workshop to receive a certificate of attendance.
• The Shifting Face of Insider Threats: How to Respond to Emerging Risks, instructed by Scott Swanson, Independent Consultant (total instruction time: 6.5)
• How to Adopt the NIST Cybersecurity Framework, instructed by Larry Wilson, CISO & Adjunct Faculty, University of Massachusetts (total instruction time: 6.5)
• 10 Things I learned from 350 Security Assessment, instructed by Jason Periard, VP, Community Security Initiative, Jewish Federation of Greater Los Angeles (total instruction time: 5 hours)
• Lights Out: How to Mitigate Threats to Industry from Extended Power Outages, instructed by Steve Pappas, Member, InfraGard's Midwestern Region Electromagnetic Pulse Special Interest Group (EMP SIG) & Janet Thomas, Program Manager, Technical Sales Solutions (total instruction time: 8 hours)
• Building an Effective Insider Threat Program, instructed by Randy Trzeciak, Director, Insider Threat Center at CERT/Software Engineering Institute, Carnegie Mellon University (total instruction time: 4.5 hours)
To see the full workshop descriptions, visit: https://www.infragardnational.org/events/
InfraGard Conference registration: www.GSX.org
Click register, then click InfraGard Registration
All attendees will receive certificates of education showing the number of hours attended!