A Full Immersion of Security Education
Make the most of your time and resources in Chicago by adding a one- or two-day intensive education program to your agenda. The pre-conference programs provide an unparalleled opportunity to gain professional and career-building knowledge in a setting designed for collaboration and learning.
Additional registration fees apply. GSX registration is not required to attend a pre-conference program.
Certification Review Programs
Saturday 7 September, 8:00 am – 5:00 pm
Sunday 8 September, 8:00 am – 2:00 pm
CPP Review
7-8 September                 Up to 12 CPEs
If earning the Certified Protection Professional (CPP®) certification is one of your career goals, make this program part of your exam preparation. It provides an accelerated, high-level overview of the security concepts and practices in all seven domains assessed on the CPP examination. Learn proven test-taking tips from board-certified instructors and identify your areas of strength and weakness so you can confidently know where to focus your study.
PSP Review
7-8 September                 Up to 11 CPEs
Intended to supplement your other certification exam preparation activities, this program provides a high-level overview of the three domains assessed on the Physical Security Professional (PSP®) exam. By quickly identifying your areas of strength and weakness, you'll be able to build a comprehensive, meaningful study plan that meets your needs.
PCI Review
7-8 September                 up to 10 CPEs
Pursuing the Professional Certified investigator (PCI®) certification? Don't miss this accelerated high-level overview of the three key domains assessed on the PCI exam. Identify your areas of strength and weakness to develop a personalized study plan—focused on the areas you need most. The classroom experience encourages networking with your peers and board-certified instructors.​
Please note: The reviews are intended as a review only of the general principles and subjects of the security discipline. Actual exam questions are not discussed.
CPP Information     PCI Information     PSP Information
---
Pre-Conference Workshops
8 September, 8:00 am – 5:00 pm
Introduction to Enterprise Security Risk Management                   Up to 7 CPES
This one-day program introduces you to the basics of ESRM and how to integrate security as a true business partner to your enterprise executives. You'll acquire an overview of the ASIS Enterprise Security Risk Management Guideline, scheduled for an August release, and learn how ESRM can be applied in any type of organization. You'll hear from an interactive panel of ESRM "evangelists" about their successes and failures along the ESRM path, and gain tangible knowledge and examples for successfully communicating ESRM to your executives. Join us for a collaborative and engaging session designed to advance you and your organization along the ESRM path.
Successful Security Consulting                      Up to 7 CPEs
This popular, one-day course is designed to show you how to develop, market, and deliver security consultant services—f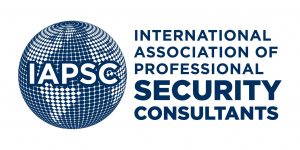 rom establishing your practice and finding clients to executing security management and technical aspects of consulting. Identify the costly mistakes that can sabotage your business and learn how to avoid them.
Sponsored by the International Association of Professional Security Consultants (IAPSC)
The Courage to Lead—A Strategic Enabler                      Up to 7 CPEs
The persistent introduction of emerging technology solutions across all dimensions of the security industry has begun to create a false narrative that humans—and the interpersonal skills required to adeptly lead them—are of increasingly lesser importance. Nothing could be further from the truth. As the security industry evolves toward highly integrated enterprise models, the skills required to effectively lead, collaborate, and innovate, mandate ongoing development of such leadership attributes. Through facilitated exercises using different leadership development frameworks, participants will learn methods for improving critical interpersonal skills and derive insights to create breakthroughs for advancing their personal brand.
---