Strategies for Securing our Nation's Critical Infrastructures—Multiplied.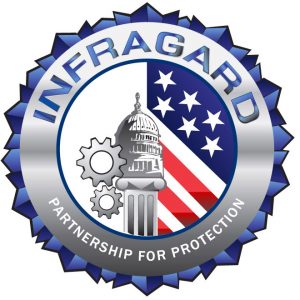 InfraGard protects United States critical infrastructure and the American people by cultivating communications, collaboration, and engagement between the public and private sectors; the alliance unites the knowledge base, work, and resources of these stakeholders to mitigate threats to national security, improve resilience, and strengthen the foundation of American life.
The InfraGard education program at GSX consists of a curriculum presented by government (FBI, DHS, etc.), industry practitioners, and experts on topics related specifically to critical infrastructure protection and resilience.
Stay tuned for information about 2019 topics/sessions.