Keynote Presentations at GSX+
GSX+ is designed to address the comprehensive nature of security, creating an integrated experience focused on understanding the changing landscape, and the tools and tactics to proactively anticipate and mitigate threats. Hear from global leaders who offer insider insights into some of the most important issues facing security management professionals worldwide.
+ Leading with Hope, Not Fear: A Global Perspective
Monday, 21 September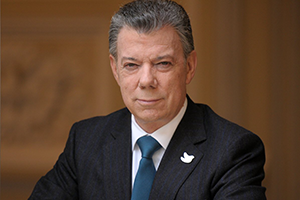 Juan Manuel Santos
Two-term President of Colombia (2010-2018)
Recipient of 2016 Nobel Peace Prize
Juan Manuel Santos speaks from experience like few others. In this keynote, he will reflect on what it takes to build bridges and create unity when the task seems insurmountable. With an eye toward the future, he will also share insights on the global economic outlook and what lies ahead for global security.
Two-term President of Colombia (2010-2014/2014-2018), President Santos ushered in a new era of prosperity, peace, equity, and education throughout Colombia during his tenure. Due to his tenacity and determination to achieve peace and reconciliation in Colombia, in 2016 the Norwegian Nobel Committee awarded President Santos the Nobel Peace Prize "for his resolute efforts to bring the country's more than 50-year-long civil war to an end." Santos has also been twice-named to TIME's "100 Most Influential People" and was honored with the World Economic Forum's Global Statesman Award.
Sponsored by:


---
+ Embracing the Future: Strategies for Building Resilience and Innovation
Tuesday, 22 September
Top of mind for every organization looking ahead–how can we best prepare?  In a conversational interview, Solvay's CEO, Dr. Ilham Kadri, and Group Security Director, Werner Cooreman, discuss:
How current events and future trends have shaped Solvay's priorities for the coming year and beyond.
The tools and culture required to be nimble in a time of constant change.
The values needed to support and retain top talent in a remote environment.
How security's role has evolved to meet challenges created by the pandemic, civil unrest, and other evolving threats.

Ilham Kadri is CEO and President of the Executive Committee of Solvay, a materials, chemicals and solutions company with 24,000 employees in 64 countries.  Dr. Kadri is a world citizen with rich professional experience across a variety of industries on four continents and with leading industrial multinationals including Shell, Huntsman, and Dow Chemical.

Werner Cooreman, CPP, PSP, Senior Vice President–Group Security Director for the Solvay Group, focuses on establishing and developing the security function in complex international business environments.  Prior to his 17 years in security management in private industry, Werner was a career officer in the Belgian Military for 20 years.
Sponsored by:


---

+ Leading in Turbulent Times
Wednesday, 23 September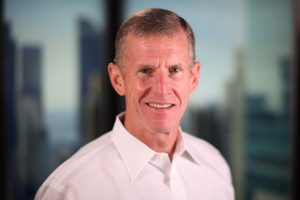 General Stanley McChrystal
4-star general and former commander of U.S. and International forces in Afghanistan
Best-selling author of Team of Teams: New Rules of Engagement for a Complex World
Taking lessons from his crisis management and strategic operations playbook, General McChrystal will provide practical and actionable guidance on what it takes to lead successfully in a rapidly shifting world landscape. In this insightful keynote, McChrystal addresses such key leadership principles as transparency and inclusion, leveraging the power of teams through relationships, leading by influence, relentless mission focus, and sharing a clear vision with everyone who must execute against it–all against the shifting backdrop of the ever-evolving remote workplace.
Are you an active member of the US Military, Law Enforcement, or a First Responder? Attend GSX+ for FREE on Military and Law Enforcement Appreciation Day Wednesday, 23 September. Learn more on how to access your free One-Day Pass here.
Sponsored by:


---
+ The Future of Cybersecurity
Thursday, 24 September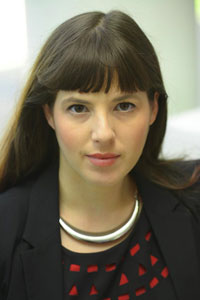 Keren Elazari, CISSP
Security Analyst, Researcher, and Public Speaker
Cybersecurity is no longer about protecting secrets. It's about our way of life: from transportation systems to medical devices, or the manipulation of global markets and political campaigns.
While hackers are typically thought of and depicted in media as breaking into a network from a remote location, the reality is often quite different. Many network breaches begin with a physical breach. Using social engineering, picking a lock, or otherwise breaking into a facility can be the fastest and easiest way for a cyber criminal to get easy access to a network. Once inside, they can steal a laptop or other device, or slip into a server room and simply plug in. It takes only the slightest crack in the cyber armor to enable a devastating attack. Every citizen, consumer, and business owner has a responsibility to ensure that correct protocols are in place at all times. Are you thinking about how you can protect your assets?
This talk will be a journey through the world of cybersecurity, from a hacker's perspective. and Elazari understands this perspective much better than most. Knowing that hackers can be instrumental in identifying vulnerabilities and solving tech problems, she has worked with leading Israeli security firms, government organizations, big 4 and fortune 500 companies—covering emerging security technologies as an independent strategic analyst and advisor.
Keren Elazari, a former hacker turned cybersecurity expert, is an internationally celebrated speaker, researcher, and author on all matters of cybersecurity. Her 2014 TED talk, viewed by millions, helped shape the global conversation about the role of hackers and the evolution of cybersecurity in the information age.
Sponsored by: