Keynote Presentations at GSX+
GSX+ is designed to address the comprehensive nature of security, creating an integrated experience focused on understanding the changing landscape, and the tools and tactics to proactively anticipate and mitigate threats. Hear from global leaders who offer insider insights into some of the most important issues facing security management professionals worldwide.
---
Leading in a New World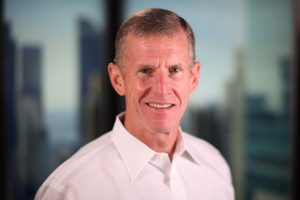 General Stanley McChrystal
4-star general and former commander of U.S. and International forces in Afghanistan
Best-selling author of Team of Teams: New Rules of Engagement for a Complex World
Taking lessons from his crisis management and strategic operations playbook, General McChrystal will provide practical and actionable guidance on what it takes to lead successfully in a rapidly shifting world landscape. In this insightful keynote, McChrystal addresses such key leadership principles as transparency and inclusion, leveraging the power of teams through relationships, leading by influence, relentless mission focus, and sharing a clear vision with everyone who must execute against it–all against the shifting backdrop of the ever-evolving remote workplace.
---
The Future of Cybersecurity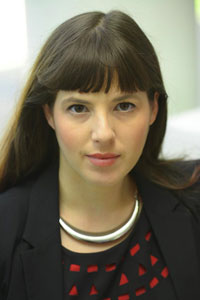 Keren Elazari, CISSP
Security Analyst, Researcher, and Public Speaker
Cybersecurity is no longer about protecting secrets. It's about our way of life: from transportation systems to medical devices, or the manipulation of global markets and political campaigns.
While hackers are typically thought of and depicted in media as breaking into a network from a remote location, the reality is often quite different. Many network breaches begin with a physical breach. Using social engineering, picking a lock, or otherwise breaking into a facility can be the fastest and easiest way for a cyber criminal to get easy access to a network. Once inside, they can steal a laptop or other device, or slip into a server room and simply plug in. It takes only the slightest crack in the cyber armor to enable a devastating attack. Every citizen, consumer, and business owner has a responsibility to ensure that correct protocols are in place at all times. Are you thinking about how you can protect your assets?
This talk will be a journey through the world of cybersecurity, from a hacker's perspective. and Elazari understands this perspective much better than most. Knowing that hackers can be instrumental in identifying vulnerabilities and solving tech problems, she has worked with leading Israeli security firms, government organizations, big 4 and fortune 500 companies—covering emerging security technologies as an independent strategic analyst and advisor.
Keren Elazari, a former hacker turned cybersecurity expert, is an internationally celebrated speaker, researcher, and author on all matters of cybersecurity. Her 2014 TED talk, viewed by millions, helped shape the global conversation about the role of hackers and the evolution of cybersecurity in the information age.
---
More speaker announcements coming soon!