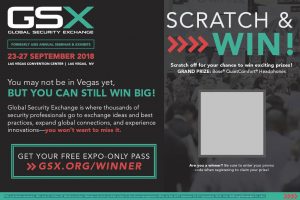 Are you a winner? Be sure to enter your promo code when registering to claim your prize!
No purchase necessary. Win one (1) of five (5) fabulous prizes.
Winners can pick up their prizes in the Show Management Office, Room N255 at the LVCC between 23-27 September 2018.
You can contact marketing@asisonline.org with any questions.