A Game Changing Program
No matter your game plan, you can count on GSX to deliver everything you need to stay current with evolving global security threats, educate internal and external stakeholders, learn how to minimize resource and time constraints, understand the best offensive and defensive approaches to cybersecurity and remote workforces, and engage your entire enterprise in security best practices.
Game Changers
GSX features three Game Changer sessions that provide multiple perspectives from thought leaders to help you stay informed about new and future-focused strategies, maintain a competitive edge, and elevate your expertise in key areas as security management evolves. Game Changers will be broadcast for both in-person and digital audiences and available on-demand.
X Stage
Innovation is the name of the game at the X Stage. Presented right in the Exhibit Hall, this is where you will get an advanced look at the newest technologies driving the future of security through dedicated technical content and product demos from the innovators themselves. All X Stage sessions will be livestreamed for both in-person and digital audiences and available on-demand.
NEW: Exclusive Online Content
Developed for the All-Access audience, join GSX Online Exclusives for a regional perspective on some of security's toughest challenges through Latin America, India, the UK and more. Including sessions presented in Spanish, this is where you can begin your day and hear from leaders across the globe with a hyper-focus on specific scenarios within these regions and their impact on security.
Security Management Broadcast Studio
Watch for content coming out of the broadcast studio brought to you by the Security Management Magazine team—including "SM Live," an exclusive one-hour show featuring on-the-spot interviews with CSOs, industry veterans, innovators, and more—just for in-person and digital All-Access attendees.
Coaching: Building and Motivating Teams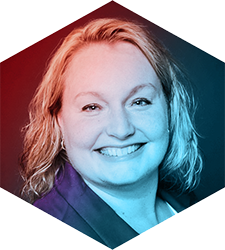 Jennifer Holcomb, PE, PMP, PSP, CPP, CPD
Security Solution Lead, Markon Solutions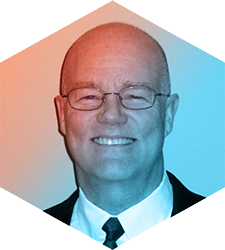 Christopher Walker, D.B.A.
Lecturer, Strategic Management
Neely School of Business, Texas Christian University
Future Plays: Navigate the Changing Landscape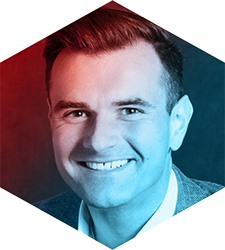 Jason M. Sikora, CPP
Business Development Manager, Allied Universal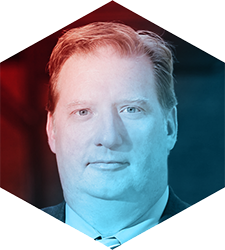 Mark Schreiber, CPP, CPD
President & Principal Consultant, Safeguards Consulting, Inc.
Highlight Reel: Best Practices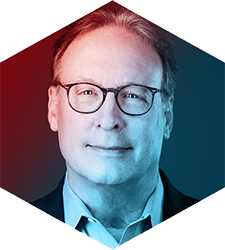 Douglas S. Riggin
Senior Manager, Altria Corporate Security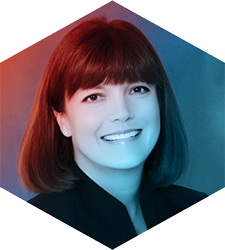 Lisa Terry, CHPA, CPP
Vice President, Vertical Markets – Healthcare
Allied Universal Security Services
Defensive Strategies: Survival the Unexpected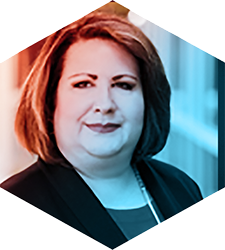 Loye A. Manning, CPP, PSP
Corporate Security Officer, Atlantic Union Bank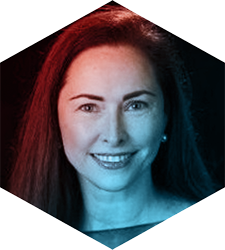 Elizabeth Moslander, CPP, CBCP
Safety & Security Program Manager, One Medical
Game Plans: What's Next for Security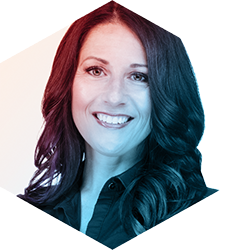 Antoinette King, PSP, DPPS
Founder, Credo Cyber Consulting LLC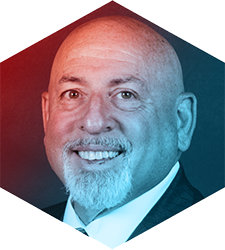 Jeffrey A. Slotnick, CPP, PSP
President, Setracon Inc.
Offensive Strategies: Preparing for an Attack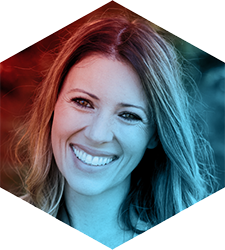 Natasha Ryan
Communication & Business Development Director
Premier Risk Solutions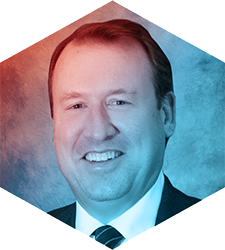 Eddie Sorrells, CPP PSP, PCI
COO/General Counsel, DSI Security Services
Learning Through Six Theaters in Orlando
The GSX flexible format means that you're controlling the clock. With an All-Access Pass you'll have access to six learning theaters in Orlando and on-demand via the GSX platform through the end of 2021.
Coaching: Building and Motivating Teams
Leadership • Talent Development • DE&I

VIEW SESSIONS
Highlight Reel: Best Practices
Case Studies • Lessons Learned • Newsworthy

VIEW SESSIONS
Game Plans: What's Next for Security
Post Pandemic • New Normal • Organizational Management

VIEW SESSIONS
Future Plays: Navigate the Changing Landscape
Cybersecurity Trends • Technology • Digital Transformation

VIEW SESSIONS
Defensive Strategies: Surviving the Unexpected
Emergency Preparedness • Insider Threat • Risk Management

VIEW SESSIONS
Offensive Strategies: Preparing for an Attack
Business Continuity • Mitigation Measures • Resilience

VIEW SESSIONS
NEW Silent Theaters
Use your smart phone or mobile device and your personal headphones to tune into content while in Orlando. This new design allows for noise reduction and touchless access to live audio for each session. Listening from your personal device while onsite is easy; you'll simply scan the unique QR code within each theater for direct access to the audio for that theater.
Note: headphones will not be provided on site.
---
Digital Learning Through Livestream, On-Demand, and Rebroadcast
From the digital kickoff event on 15 September until the last day you have to access on-demand content, you'll connect to the global security community at every turn when you join GSX digitally. Tune in to live-streamed events from two learning theaters 27-29 September, engage in live Q&As and speaker interviews during post-show encore events from the remaining 4 theaters, and follow the play-by-play through the GSX platform.
Defensive Strategies: Surviving the Unexpected
Emergency Preparedness • Insider Threat • Risk Management

VIEW SESSIONS
Livestreamed
On-Demand
Offensive Strategies: Preparing for an Attack
Business Continuity • Mitigation Measures • Resilience

VIEW SESSIONS
Livestreamed
On-Demand
Coaching: Building and Motivating Teams
Leadership • Talent Development • DE&I

VIEW SESSIONS
On-Demand
Select Sessions Rebroadcast
Highlight Reel: Best Practices
Case Studies • Lessons Learned • Newsworthy

VIEW SESSIONS
On-Demand
Select Sessions Rebroadcast
Game Plans: What's Next for Security
Post Pandemic • New Normal • Organizational Management

VIEW SESSIONS
On-Demand
Select Sessions Rebroadcast
Future Plays: Navigate the Changing Landscape
Cybersecurity Trends • Technology • Digital Transformation

VIEW SESSIONS
On-Demand
Select Sessions Rebroadcast