Enter the GSX 2019 Innovative Product Awards (IPA)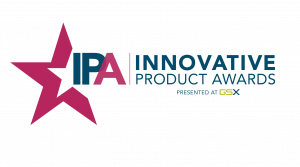 Do you have an award-worthy new product or service? If your company is planning a new product launch or exhibiting innovative new technologies or services at GSX 2019, you'll want to enter the GSX Innovative Product Awards (IPA)—Security's Best Award Competition! Formerly known as Accolades, the IPA provide an outstanding opportunity for your company to distinguish its innovative solutions while maximizing exposure and valuable recognition.
By entering the competition, entrants grant ASIS permission to use the entry and images of the entered product(s) or service(s) in print and online promotional materials produced by ASIS. Your entry will appear on the website, the mobile app, and other promotions associated with the show.
Award Winners will be selected based on level of innovation, unique attributes, and what benefit the product or service brings to the security industry.
Deadline for entries is 26 June 2019.
---
Qualifications
The manufacturer or service provider entering the contest must be a contracted (paid) GSX 2019 exhibitor, in good standing with ASIS International (ASIS).
Only products, services, and technologies that have not been entered previously into the Innovative Product Awards (formerly Accolades) and have come into the market place after 1 January 2018 are eligible.
The Innovative Product Awards recognizes the security industry's newest, most innovative products, services, and technology solutions. Modifications and redesigns will be accepted on the basis that significant improvements have been implemented to the submission.
---
Recognition and Benefits
All Submissions
Displayed in Mobile App
Displayed in printed Show Guide (its own section)
Online profile on website
Winners
Same as all submissions
Floor stickers for booth
Presentation on X-Stage
---
Entry Fees
Each entry must be submitted online and paid in full (by credit card) at the time of submission. Entry fee is per submission and is non-refundable. There is no limit to the number of entries per exhibitor.
Fee per entry: $2,500
Deadline for entries is 26 June 2019.