Giving Back to the Chicago Community
Now in its fourth year of serving Global Security Exchange (GSX) host cities, the 2019 Security Cares program will connect leaders of Chicago area community organizations and small- to medium-sized businesses with free access to valuable security education, networking, funding opportunities, and resources.
"All organizations, regardless of size or complexity, need access to tools and resources to manage and mitigate risk across their enterprise," says Christina Duffey, CPP, 2019 ASIS President. "Security Cares was developed to meet pressing safety and security needs of GSX host communities, providing small businesses and community institutions—such as places of worship, nonprofits, and schools—with unprecedented access to information via specialized programming and our global network of security thought leaders and solutions providers they can't get anywhere else."
Security Cares is an important part of GSX. Expanded for 2019, the program's goal is to empower and impact the local community through education, networking, public health, and school safety.
Registration for Security Cares is free for qualified local leaders.
Download event flyer Register Now For Security Cares
Education Line-Up
With more than 30 highly informative sessions from the GSX conference lineup—including Thursday's keynote from cybersecurity expert, Tarah Wheeler—Security Cares learning sessions focus on challenges and needs associated with workplace and community safety and security. View the full list of Security Cares sessions and speaker descriptions in My GSX Planner.
Monday, 9 September
Tuesday, 10 September
Wednesday, 11 September
Thursday, 12 September
Register Now For Security Cares
Networking, Innovations, and So Much More
Security Cares attendees also have access to dynamic networking events, including Tuesday's Happy Hour in the Exhibit Hall, as well as the exhibit hall itself, which serves as a learning lab environment featuring presentations and demonstrations on the latest products and services, including machine learning, robotics, forensic analysis, surveillance, IoT, and artificial intelligence.
Be sure to take advantage of all of these great benefits to attending Security Cares @ GSX 2019 (all included for free with your registration!):
Register Now For Security Cares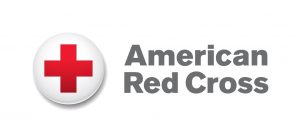 Public Health
On Tuesday, September 10 from 10:00 a.m. – 5:30 p.m., Security Cares will roll up its sleeves to help save lives as we partner with the American Red Cross for a blood drive. The GSX 2019 blood drive will be located at booth #4407. Attendees can sign up in advance, using sponsor code GSX to make an appointment. Walk-ups will be accepted as well.
School Safety
The ASIS International and ASIS Foundation School Security Grant Competition helps fund the purchase and installation of security equipment improvements to a school building and/or campus. In addition, in-kind donations are often sourced from the local chapter to supplement the grant. More than $320,000 has been given back to local communities since the launch of this important initiative.
In 2019, DeWitt Clinton Elementary School, home to more than 1,200 students, has been chosen as the recipient of the $20,000 grant. "Our school serves a resilient population, more than 50% of whom are immigrants and refugees," stated Maureen Delgado, DeWitt's principal. "Providing a safe school and learning environment is of paramount importance to us. This grant will allow us to upgrade the school's security camera system to add another level of security for our school community."
Register Now For Security Cares