Connections, Multiplied.
Connections are made all throughout GSX—in sessions, receptions, lunches, and the exhibit hall—you never know who you'll meet next! And there's no better place to network with the global security community than these must-attend events.
Please note: Additional registration fees may be required for some events.
---
ASIS Foundation Golf Tournament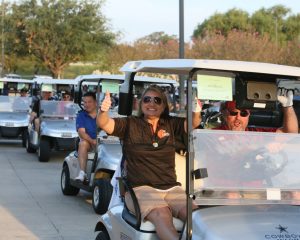 Bali Hai Golf Club
Sunday, 23 September | 8:00 am – 3:00 pm
Start your week of learning and networking on the links! Team up with friends, colleagues, and clients for the 2018 ASIS Foundation Annual Golf Tournament at Bali Hai Golf Club, located right next to the famous Las Vegas Strip.
Your entry fee includes breakfast, player gifts, and a buffet lunch. Tournament proceeds benefit the ASIS Foundation and its mission to advance the security profession. Don't miss out on this great opportunity to establish new friendships and have fun while supporting a great cause! Sign up today, space is limited.
---
Opening Night Celebration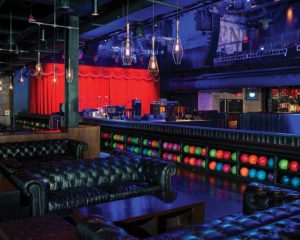 Brooklyn Bowl | The LINQ
Sunday, 23 September | 7:00–10:00 pm
​​​Mark your calendar and make plans to join us as we officially kick off GSX 2018 in this fun and relaxed social setting. Say 'hi!' to old friends, welcome new members, and get excited for the week ahead. The Opening Night Celebration promises to deliver a can't-miss experience including food, music, and more.
Open to all attendees and exhibitors; tickets required.
---
Outstanding Security Performance Awards Luncheon
Monday, 24 September | 12:00–1:30 pm
Join your peers and colleagues for a seated lunch as we celebrate our profession's biggest achievements and successes during the Outstanding Security Performance Awards (OSPAs) Luncheon.
Call for Nominations: The U.S. OSPAs are part of a global awards organization currently running in eight countries and designed to recognize and reward outstanding performance within the security sector. Entry to the U.S. OSPAs is open to companies, teams, and individuals who have performed at an exceptional level and you can enter as many categories that are applicable. For more information on the awards, judging, and how to enter, visit us.theospas.com. Deadline to enter: Monday, 23 July
---
ASIS Happy Hour in the Exhibit Hall
Tuesday, 25 September | 4:30 – 5:30 pm
Join us for happy hour in the exhibit hall to celebrate the end of the first day of the show! Enjoy complimentary drinks as you network with your peers and colleagues and explore essential solutions at this interactive happy hour, designed to increase your connections.
---
President's Reception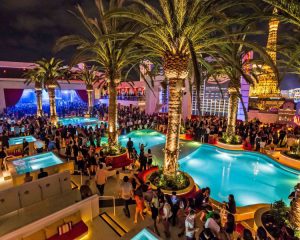 Drai's Nightclub | Cromwell Las Vegas
Wednesday, 26 September | 7:00–10:00 pm
Nothing else matches the energy and camaraderie that is created when the security profession comes together at the annual President's Reception! Drai's Nightclub provides an unrivaled view of the famous Las Vegas Strip and beyond from the 11th story capstone of the stylish Cromwell hotel. Join us for an unforgettable evening of live entertainment, food and drinks, and unparalleled networking.
Open to all attendees and exhibitors; tickets required.
Please check back often for updates on even more can't-miss events.