Bold Ideas. Big Perspectives. New Moves.
Not only will you engage with the global security community at GSX, you'll also hear from big thinkers offering an outside perspective on some of the most important issues facing security management professionals today. General sessions will be broadcast for all in-person and digital attendees to experience.
WEDNESDAY, 15 SEPTEMBER | 11:00 AM EASTERN
Security 2030: Crossroads of Innovation and Transformation
We don't have a choice on whether we digitally transform, the choice is how well we do it. Leaders this digital decade are made—not born. The key is not only understanding digital and social trends, but, more importantly, understanding how they work together. This session will give you tips and tricks on how to implement current and future trends to maximize your organization's impact on the world as we move into the next decade.
Presenter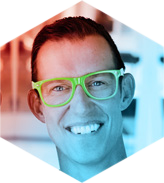 Erik Qualman
Top Technology and Motivational Speaker, #1 Bestselling Author, Sitting Professor at Harvard & MIT's edX labs. Erik Qualman has performed in 55 countries and reached 50 million people. His entertaining, educating, and empowering style is made possible by his revolutionary video-storytelling capability. NYU Stern indicated that Erik Qualman is to digital leadership what Deming is to quality and Drucker is to management.
MONDAY, 27 SEPTEMBER | 8:30 AM EASTERN
How to Make Time Your Ally, Not Your Enemy 
We've all heard that "timing is everything." The trouble is, we don't know much about timing itself. We think of timing as an art when, in reality, it's a science—a science that we can leverage to make smarter decisions, enhance our productivity, and boost our organizations' performance. In this entertaining presentation, New York Times best-selling author Daniel Pink will draw on research from dozens of fields in order to bring the science of timing to light. Join him to discover how the hidden pattern of the day affects our analytic and creative capabilities, and learn surprisingly simple tactics proven to increase effectiveness, spark motivation, and provide a deeper sense of meaning in the workplace.  
Presenter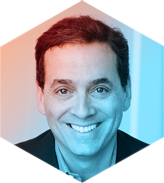 Daniel Pink
Daniel Pink is one of the bestselling nonfiction authors of the last decade. His books on work, business, and behavior have won multiple awards, been translated into 41 languages, and sold more than 3 million copies worldwide. A former speechwriter to Vice President Al Gore, he later became the host and co-executive producer of Crowd Control, a National Geographic Television series on behavioral science. Daniel has served as a contributing editor at Fast Company and Wired, a business columnist for The Sunday Telegraph, and published articles in many prestigious publications, such as The New York Times and Harvard Business Review. For the last six years, Thinkers50 has named him one of the top 15 business thinkers in the world.
TUESDAY, 28 SEPTEMBER | 8:30 AM EASTERN
Breaking the Spell of High Conflict
Conflict can escalate and become toxic, as seen in the news, on social media, in politics, and in the work environment. Security professionals across the globe have become acutely aware of this phenomenon. At this level, known as "high conflict," it is common to sort the world into good and evil, us and them. In this session, Amanda Ripley will explore how people get transformed by high conflict and will share five strategies for getting out of it, based on a combination of her life experience and research into the science of conflict. Join Amanda for insights that will transform how you think about and manage conflict in your daily interactions, and learn how you can turn that friction into a driving force for good. 
Presenter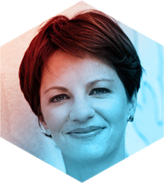 Amanda Ripley
New York Times bestselling author and award-winning journalist Amanda Ripley spent four years following a politician in California, a former gang leader in Chicago, a divided synagogue in New York City, and other conflict survivors all over the world. She discovered that the secret is not to get out of conflict, but to get out of high conflict. Amanda has identified the "fire-starter" forces that tend to cause high conflict—as well as the practical but counterintuitive rules of "good conflict." This surprising (and ultimately hopeful) work brings the ways that individuals can fight for what they believe in—in a positive way—to light, thereby opening up possibilities for greater understanding. 
WEDNESDAY, 29 SEPTEMBER | 8:30 AM EASTERN
Leading Through Uncertainty
According to Nadja West, the most essential quality in a great leader is empathy – where "leading is all about the team of people you lead." This is especially true in times of crisis and uncertainty. In this presentation, Nadja draws on her over 20 years of experience in executive leadership, crisis management, and disaster response – including leading more than 130,000 Army healthcare professionals and crafting the DOD medical response to the Ebola crisis – to provide effective leadership tactics during difficult times. Throughout these challenges, she thought strategically, developed confidence, and stayed connected to her sense of purpose. Sharing her career lessons-learned, West demonstrates that good leadership and a loyal team come from strong communication, truly understanding your people, treating them with respect, and leading with empathy, particularly through hard times.
Presenter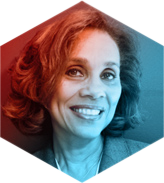 Nadja West
A trailblazer in leadership, Lieutenant General (ret) Nadja West is the 44th Army Surgeon General and the former Commanding General of US Army Medical Command. She is the first African American woman 3-star General in the Army's history, and currently the highest-ranking woman to ever graduate from West Point. West shares her story of grit, perseverance, strength, and breaking boundaries, even when faced with adversity. Taking audiences on her journey to becoming the Army's first African American woman 3-star General, she motivates them to overcome challenges with self-belief, bravery, and balance. With more than 20 years of experience in executive leadership, crisis management, and disaster response — including her instrumental role in crafting the DOD medical response to the Ebola crisis – West speaks expertly on leadership tactics to effectively lead teams through times of uncertainty and crisis.