Hot Topics in the Security Profession
GSX Game Changer education sessions provide multiple perspectives from thought leaders on the latest security topics and the changing security landscape.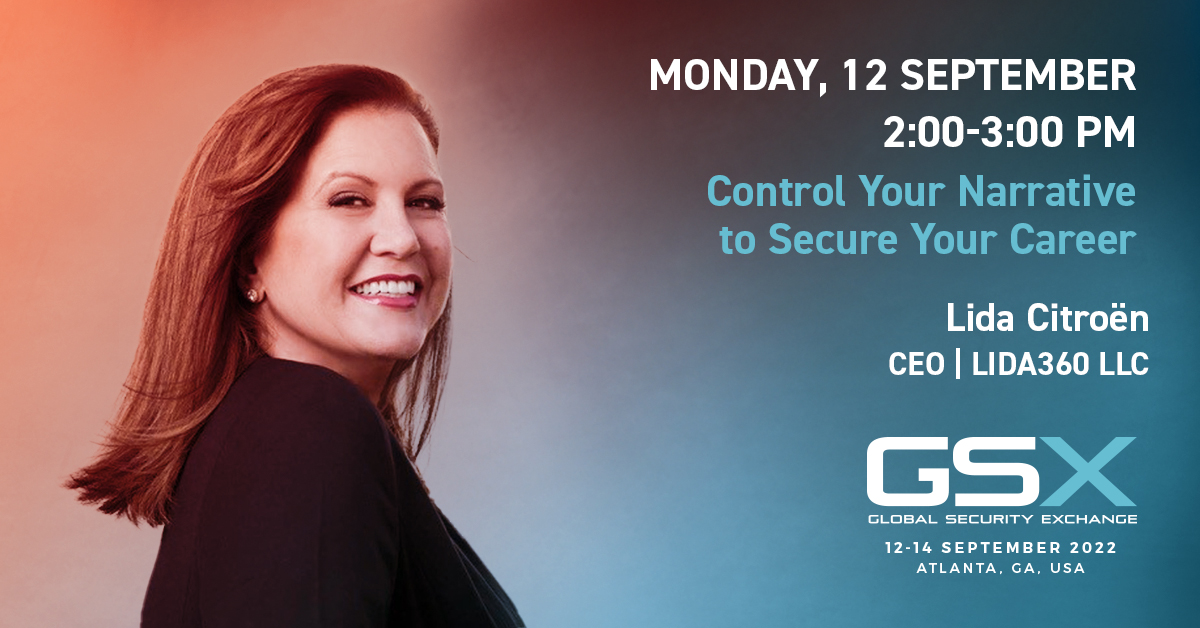 Control Your Narrative to Secure Your Career
Monday, 12 September | 2:00 – 3:00 pm
What does it mean to be credible? How can you effectively build and maintain trust? How can you enhance your relationships and reputation?
As security professionals, you're in the trust business. You're changing the landscape of commerce by mitigating risk and promoting safety. As such, your reputation must be credible and trusted to ensure your leadership potential is fully maximized. Your narrative is how you speak to yourself — and about yourself to others. It is the quality of your reputation that sets the stage for the stories told about who you are, the problems you solve, and where you add value.
"It takes 20 years to build a reputation and 5 minutes to destroy it."
-Warren Buffett
In this game changer session, reputation management expert Lida Citroën will guide you to:
Find your voice, share your narrative and effectively build trust and credibility.
Gain deeper understanding of who you serve and what they care about
Establish the fundamentals of reputation management, avoiding reputation risk
Filled with real world examples from business and the military, Lida will inspire and move you to action as you build and then deploy powerful personal branding and reputation management techniques to grow your leadership presence, drive value to the organization and manage the way you're perceived, regardless of where you are in your career.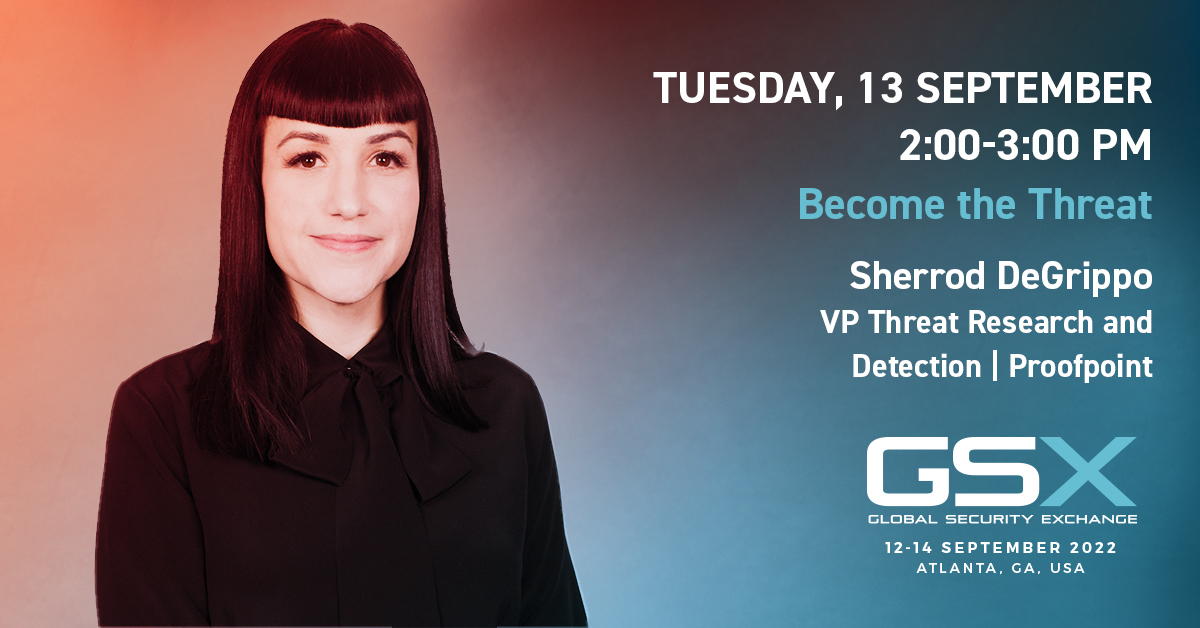 Tuesday, 13 September | 2:00 – 3:00 pm
82% of data breaches reviewed in the 2022 Verizon Data Breach Incident Report involved the human element. Given such a significant vulnerability, how then can you change your frame of mind to better understand that of a threat actor? And how can the contrasting thought processes make organizations more resilient to intrusions and attacks? The attackers come in all shapes and sizes, and as they become more sophisticated, the security experts who have to battle them need to up their game as well.
One thought? Become a hacker. Learn how to build a malicious threat campaign and the steps needed to create and send a malware campaign for profit. Become the threat actor and then understand the mindset they use to craft malicious attacks. Inhabit the threat actor's mind and become a better defender.
In this game changer session, the leader of a worldwide malware research team will guide you to:
Build out a process for creating and sending a malicious threat campaign for profit
Make the decisions of a threat actor and design your plan of attack
Analyze a threat actor's mindset to leverage malicious attacks