As the world's most comprehensive security event, GSX delivers new opportunities to exchange ideas, expand networks, and experience innovations to empower both operational and cybersecurity professionals around the globe now and into the future. The reimagined exhibit hall serves as a learning lab environment featuring presentations and demonstrations on the latest products and services, including machine learning, robotics, forensic analysis, IoT, and artificial intelligence.
Don't miss these special exhibit hall features where you can compare cutting-edge technologies, acquire the latest information, and find new solutions—all in one place.
Introducing: X-Learning  |  Con-X-tions Lounge  |  GSX D3 Xperience: Drones, Droids, Defense   |  Career HQ  |  Innovative Product Awards  |  International​​ Trade Center  |  ASIS Hub  |  Bistro GSX  |  ASIS Store
---
Introducing: X-Learning
Three learning stages, each with its own style and content, are designed to offer the security practitioner something unique: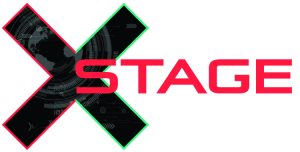 Booth 4042 | Frontier Technology, Innovation, and the Future of Security
Dynamic and leading edge educational tracks, panels, and discussions focused on embracing technology to find effective solutions to security challenges.
Spirit of conversations:
How did you realize that a solution didn't exist?
What's next?
What excites you most about the future of this space?

Booth 141 | Case Studies, Evidence of Effectiveness, and the Argument for Efficiency
Showcases tried-and-true best practices. Conversations are focused on underlining success factors, rather than the value of a specific product.
Spirit of conversations:
What went right…wrong…and what was the biggest surprise?
What were the three most important factors of success?
What resources did you wish you had at the beginning that you didn't know you needed?

Booth 151 | Town Hall Style Discussions and Debates Around Current Security Challenges and Various Applications of Technology and Procedure
Provides a forum for the discussions that need to take place between practitioners and solution providers.
Spirit of conversations:
What are your key factors for success?
What makes you different?
Xcelerated Exchange Stage Sessions
---
Con-X-tions Lounge | Booth 4040
Continue the conversation from the X-Learning Stages, while also recharging, relaxing and networking with peers. Open to all attendees during exhibit hall hours.
---
GSX D3 Xperience: Drones, Droids, Defense | Booth 5602
Supported by Association for Unmanned Vehicle Systems International (AUVSI)
NEW in 2018! Whether in the air, on the ground, or underwater, unmanned robotics are changing the world as we know it. Join us for a new special feature area to explore unmanned and interactive robotics. See demonstrations of the latest unmanned aircraft platforms, counter UAS systems, ground-based robots seamlessly interacting with humans, and UAVs operated from Vegas flying patrols in San Francisco. And then take your own turn at the commands to pilot a drone through the "gauntlet"—our own UAV obstacle course where the winning time will take home a DJI Phantom Pro system.
Plus, the GSX D3 learning theater is your one-spot destination to hear about real-world applications, implications, and challenges that come with these innovations. Industry experts, CSOs and enforcement organizations will cut through the hype to provide answers to real-world questions such as:
When is it ok to shoot a drone out of the sky?
If Intel can fly 2,018 drones operating in tandem, how hard would it be to weaponize these UAVs and create a swarm minefield in the sky?
…and so much more! If you are looking to implement a drone program within your organization, need to hire a drone-as-a-service company to augment security, are concerned about how to counter the threat of rogue operators, seek to understand how to harden your facility to prying eyes or more dangerous incursions, or just want to learn about the latest cutting edge technologies, the GSX D3 Xperience will open your eyes to what's possible!
---
Career HQ | Booth 2395
Be sure to stop by Career HQ, where you'll find FREE resume reviews, the Headshot Studio, career coaching, professional development sessions, and networking opportunities with employers and peers—plus, a new two-day Career Fair featuring top companies such as the Department of Homeland Security and Apple, looking to hire talent (like you!).
Sponsored by


NEW! Career Fair | Wednesday, 26 September – Thursday, 27 September
The Career HQ Career Fair provides GSX participants with the opportunity to have exclusive access to meet recruiters, search and apply for job postings, and request interviews with leading employers in the security management enterprise. Career Fair registration is included with your GSX registration (All-Access, One-Day, or Expo-Only Pass). The Fair will be open during exhibit hall hours on Wednesday and Thursday.
Register in advance for the Career Fair to increase your opportunity to interact with employers before, during, and after the event.
Career Coaching and Resume Reviews
Interested in some one-on-one career coaching or a free resume review? Meet our Career Coaches and then sign up for a 30-minute session in Las Vegas!
NEW! Career HQ Networking
Join the Young Professionals (YP) Council and selected mentors for Mimosas with Mentors on Tuesday, 25 September from 10:00 – 10:30 am. Stay to learn how Managing Your Career with Your Mentor can benefit you starting at 10:45 am.
Let's get social! Join the YP Council for some fun with The Social Scavenger Hunt on Wednesday, 26 September. We'll have multiple prizes and winners so grab your phone and get ready to play and interact with your peers in the exhibit hall.
Headshot Studio | Booth 2295
Be sure to stop by the Headshot Studio, located in the Career HQ, for a FREE professional headshot taken by award-winning photographers—with makeup artists present for touch-ups. The Studio is open during exhibit hall hours and headshots are available on a first-come, first-served basis. Donations are appreciated and accepted to support the ASIS Foundation.

---
Innovative Product Awards | X Stage, Booth 4404
The 2018 Innovative Product Awards (IPA), formerly known as Accolades, distinguishes the new products and services on the show floor that are poised to disrupt the security marketplace. Stop by the X Stage in the exhibit hall to hear directly from the IPA winners.
---
International​​ Trade Center | Booth 115
GSX 2018 is proud to be a participant in the U.S. Department of Commerce International Buyer Program (IBP), which recognizes the event's worldwide importance in the security industry. All attendees and exhibitors are invited to stop by the International Trade Center, where you'll find:
Interpreters
Export counseling by U.S. Department of Commerce trade specialists
Matchmaking services for international attendees and exhibitors
Export directory of exhibitors
Relaxing lounge to relax and recharge
U.S. Exhibitors: Learn more about the DOC's complimentary services to assist in entering or increasing your presence in international markets.

---
​ASIS Hub​ | Booth 3557
ASIS International thrives on providing its members with the resources, tools, and connections to grow professionally. Visit our booth to learn more and take advantage of all that we have to offer:
ASIS Program Information
Meet with ASIS HQ staff and volunteer leaders to learn more about how to join, what's new, how to get involved, new research and programs, advancing your career, and so much more!
ASIS Foundation
Certification
Membership
Standards
Fireside Chats
Engage with global security peers and HQ staff about vital programs, trends, and opportunities to advance your business and career.
Councils
Meet with ASIS council leaders to get your questions answered, hear about up-coming activities, and become more involved.
Passport Prize Drop Off
Visit all the destinations on the passport you receive at registration and turn it in fully filled out for a chance to win a drawing!
Charging Lounge
Relax at the booth and charge your phone after a long day walking around the exhibit floor.
---
Bistro GSX | Booth 5021
Join Us for Lunch @ Bistro GSX (booth 5021)
Tickets included with All-Access, Tuesday or Wednesday One-Day, Student, and Guest registrations
Other attendees are welcome to purchase a Bistro Lunch ticket for $31/day at Registration
Exhibitors are welcome to purchase Bistro Lunch tickets for $31/day at the Bistro desk, open 9 am – 3 pm Tuesday and Wednesday near the Bistro Entrance
Thursday Bistro Lunch is included with all badge types
 Tuesday and Wednesday 12:30 – 2:00 pm
Thursday 11:00 am – 1:00 pm
---
ASIS Store | Grand Concourse
Come​ to the ASIS Store at GSX 2018—your once-a-year opportunity to peruse security publications and certification materials. You'll find new and best-selling titles, as well as classic references on topics in security management, investigations, and physical security. Knowledgeable staff will be on hand to suggest products and answer your questions—plus, popular ASIS merchandise will be available for sale.
Store Hours
| | |
| --- | --- |
| Sunday, 23 September | 8:00 am – 5:00 pm |
| Monday, 24 September | 8:00 am – 6:00 pm |
| Tuesday, 25 September | 8:00 am – 6:00 pm |
| Wednesday, 26 September | 8:00 am – 6:00 pm |
| Thursday, 27 September | 8:00 am – 2:00 pm |
Booking Signings
Monday, 24 September

10:00 am
ASIS Security Industry Book of the Year: The Five Technological Forces Disrupting Security —Steve Van Till
10:30 am
Physical Security: 150 Things You Should Know, 2nd Edition—Lawrence Fennelly and Marianna Perry, CPP
11:00 am
Electronic Access Control, 2nd Edition—Thomas Norman, CPP, PSP
11:30 am
Security Surveillance Centers: Design, Implementation, and Operation—Anthony DiSalvatore, CPP, PCI, PSP
12:00 pm
Effective Security Management, 6th Edition—Chuck Sennewald, CPP, CSC

Tuesday, 25 September

10:00 am
Active Shooter: Preparing for and Responding to a Growing Threat—Kevin Doss, CPP, PSP, and Charles Shepherd

Wednesday, 26 September

10:00 am
Enterprise Security Risk Management: Concepts and Applications—Brian Allen, CPP, and Rachelle Loyear