GSX 2019 Exhibit Hall Features
As the world's most comprehensive security event, GSX delivers new opportunities to exchange ideas, expand networks, and experience innovations to empower both operational and cybersecurity professionals around the globe now and into the future. The reimagined exhibit hall serves as a learning lab environment featuring presentations and demonstrations on the latest products and services, including machine learning, robotics, forensic analysis, surveillance, IoT, and artificial intelligence.
Don't miss these special exhibit hall features where you can compare cutting-edge technologies, acquire the latest information, network with peers, and find new solutions—all in one place.
Get Oriented and Start Networking with a Show Tour
New to GSX or just want a quick orientation of the exhibit hall before you start hitting the aisles? Start networking with other attendees during a tour around the exhibit hall. ASIS staff will point out various lounges, program areas, and of course where to eat, and introduce you to some fellow security experts. Meet at the ASIS letters in the grand concourse prior to the tour times below.
Tuesday, 10 September, 2:00 – 3:00 pm
Wednesday, 11 September, 10:00 – 10:30 am
Disruption District | X-Learning  | D3 (Drones, Droids, Defense) | Startup Sector | Pitch Competition | Career HQ  | Sharpshooter Contest | International​​ Lounge  | ASIS Hub  |  Bistro GSX  |  ASIS Store |   Red Cross Blood Drive
---

The GSX Disruption District is the nexus point for innovation within the security industry, bringing together domain expertise, disruptive new technologies, and companies that are shaping the future. The Disruption District is accessible to all attendees and can be found in the exhibit hall. It includes new and enhanced programs such as the X Learning stages, the D3 (drones, droids, defense) Learning Theater, the Pitch Competition, and the Innovative Product Awards.
To anticipate the future, we must gain a new perspective. Join the innovators who are shaping the future of the security industry—starting this September at GSX.

---

X Learning is a series of experiential sessions designed to actively shape the future of the security professional, offering cutting edge solutions and contextual understanding of frontier tech. Innovation and change, whether evolutionary or revolutionary, are required to navigate tomorrow's security landscape.
Multiple learning stages, each with its own style and content, are designed to offer the security practitioner something unique. Located right on the show floor, these stages relevant and timely topics and encourage dialogue among attendees.
X1 Stage Sessions
How can you continue to elevate your role and anticipate the future of security? These sessions are designed to actively shape the future of the security professional. Each session has been designed to highlight cutting-edge solutions and further your contextual understanding of frontier technology. High-level leaders within the security management industry share their diverse perspectives and explore what is over the horizon. From the perspective of the technologist to the security professional, to the collision of both, you'll have an opportunity to analyze both and continue to navigate tomorrow's security landscape. Come and take part in these sessions (descriptions available on the conference program pages):
Are the Lines Blurred? Transforming the Human Factor
Is Intelligence a Human Function? Synthetic Intelligence at Scale
Can the Human Factor be Multiplied? Innovation and Force Multiplication
Is Risk a Condition of Trust? Societal Disruption and the Erosion of Trust
Can Privacy be Disrupted? BioDigital Convergence and the Evolved Identity
Can Technology Eliminate Trust? BlockChain and Distributed Authorities
X2 Stage Sessions

There are underlying forces, high impact developments in technology, and societal shifts changing the future. Innovation
and change, whether evolutionary or revolutionary, are required for sustainability and success. Come join these exciting Change Driver sessions on the X2 stage.
Change Driver: Global Rules in Flux (Parts 1-2)
Change Driver: Predictive World (Parts 1-2)
Change Driver: Transparency Battle (Parts 1-2)
Change Driver: Tomorrow's Internet (Parts 1-2)
Change Driver: Shifting Valuables (Parts 1-2)
Implementing Digital Transformation: A Case Study
Change Driver: Complexity at Speed (Parts 1-2)
Change Driver: Artificial Intelligence (AI) (Parts 1-4)
---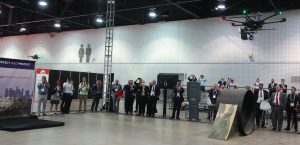 Supported by Association for Unmanned Vehicle Systems International (AUVSI)
Back by popular demand! Whether in the air, on the ground, or underwater, unmanned robotics are changing the world of security and protection as we know it. Join us for a special feature area on the show floor to explore the use of unmanned and interactive robotics in security. See demonstrations  of the latest unmanned aircraft platforms, counter UAS systems, and ground-based robots seamlessly interacting with humans. And then take your own turn at the commands to pilot a drone through the "gauntlet"—our own UAV obstacle course.
The D3 learning theater is your one-spot destination to hear about real-world applications, implications, and challenges in security that come with these innovations. Industry experts, CSOs, and enforcement organizations will cut through the hype to provide answers to real-world questions such as:
• When is it ok to shoot a drone out of the sky?
• If drones can be flown in swarms, how hard would it be to weaponize these UAVs?
• Are DBIEDs (drone-based IEDs) for real?
• And so much more!
If you are looking to implement a drone program within your organization, need to hire a drone-as-a-service company to augment security, are concerned about how to counter the threat of rogue operators, seek to understand how to harden your facility to prying eyes or more dangerous incursions, or just want to learn about the latest cutting edge technologies, the GSX D3 will open your eyes to what's possible!
Sessions in the D3 Learning Theater include:
Drones 101: An Introduction to Unmanned Aircraft Systems
How Unmanned Robotics Represent a Powerful Force Multiplier to Augment Traditional Security Solutions
How Unmanned Robotics are Revolutionizing Traditional Approaches to Security
How Counter UAS Technologies Can be Employed to Augment Standard Security Solutions
Current and Future Threat Vectors Drones Present in Both Domestic and International Arenas
Federal UAS Governmental Initiatives Currently Underway
Powerful New Tool Drones Represent for Public Safety Professionals
What the Future of Unmanned Robotics May Hold
Explore the details of the full education program.

---

The GSX Startup Sector is a new and featured area within the Disruption District that highlights new companies with emerging technologies. Come visit these entrepreneurs, see demonstrations, and discuss the future of security technology and how it can impact your business. Go home with an understanding of potential changes coming and how you can prepare to get ahead of the curve.
---

The GSX Pitch Competition is an event that brings together an elite group of entrepreneurs, investors, and industry leaders to watch some of the world's most exciting early-stage startups pitch their ventures. Each company is given time to pitch, followed by Q&A and feedback with world-class investors and top CSOs. Another opportunity to leave GSX with an understanding of potential changes coming and how you can prepare to get ahead of the curve.

---
Career HQ
The Career HQ is where you'll find FREE resume reviews, the Headshot Studio, career coaching, professional development sessions, and networking opportunities with employers and peers.
Sign-Up for Resume Review and Career Coaching
Tuesday, 10 September
10:45am – 12:00 pm                Career Stages: Move from Management to CSO/CEO
2:30 – 3:30 pm                          Keep It Professional: Navigating Social Media Beyond LinkedIn
4:30 – 5:30 pm                          Resume Writing: Secrets to Get More Interviews
Wednesday, 11 September
10 – 11 am                                  Scavenger hunt
10:30 – 11:30 am                      Career Stages: Move from Entry Level Professional to Management
12:45 – 1:45 pm                        ASIS Certifications and Your Career
3:30 – 4:30 pm                         Successful Transitions From the Public to Private Sector
Thursday, 12 September – Mentoring Day
10:30-11:30 am                     Mentoring Success Stories: Tools You Can Use
11:30 am – 12:30 pm            Mingle with mentors
1:00  pm                                 Exhibit hall closes
Headshot Studio
Stop by the Headshot Studio, located in the Career HQ, for a FREE professional headshot taken by award-winning photographers—with makeup artists present for touch-ups. The Studio is open during exhibit hall hours and headshots are available on a first-come, first-served basis. Donations are appreciated and accepted to support the ASIS Foundation.

---
Sharpshooter Contest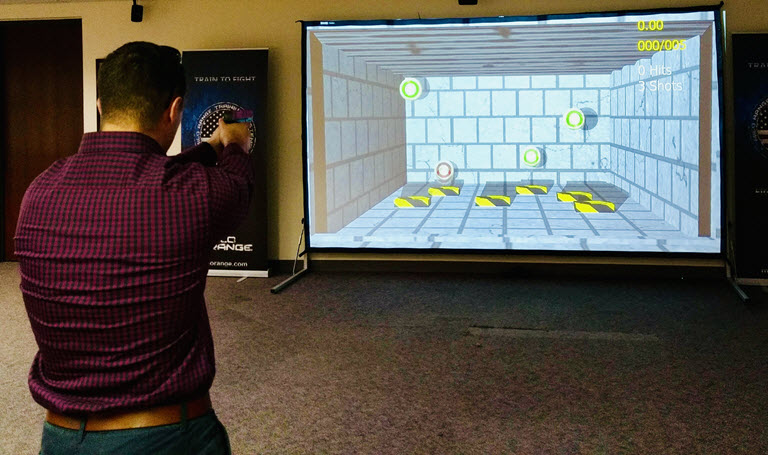 Tuesday, 10 September | 10:00 am – 5:00 pm (tickets required)
Wednesday, 11 September | 10:00 am – 5:00 pm (tickets required)
Thursday, 12 September | 10:00 am – 12:30 pm (tickets required)
New for 2019! Test your shooting skills and compete for bragging rights and prizes in the new ASIS Foundation laser Sharpshooter Competition sponsored by Smart Simulators and SB Tactical.
This simulated marksmanship competition will take place on Tuesday, Wednesday, and Thursday in the exhibit hall during GSX show hours. Your $20 donation allows you to compete for more than $500 in prizes to be awarded each day. Register to compete on the day of your choice or on all three days. If you would prefer to try some laser shooting but not compete, you may do so during the 'open play' times each day for a suggested donation of $5 or more. Read more details and how to get your advanced tickets (a limited number are available so register early).

---
International​​ Lounge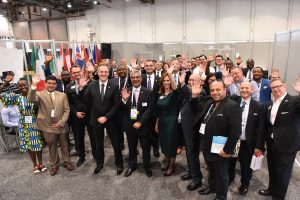 GSX 2019 unites the full spectrum of security for world-class education, vital business connections, and the latest solutions and innovations on the market. Connect with peers and colleagues from around the globe to explore the trends and technologies driving the security industry.
All attendees and exhibitors are invited to stop by the International Lounge, located in the exhibit hall, where you will find:
Private conference rooms for meetings
Relaxing lounge to recharge and connect with colleagues from around the world
---
​ASIS Hub​
ASIS International thrives on providing its members with the resources, tools, and connections to grow professionally. Visit our booth to learn more and take advantage of all that we have to offer.
ASIS Program Information
Meet with ASIS HQ staff and volunteer leaders to learn more about how to join, what's new, how to get involved, new research and programs, advancing your career, and so much more!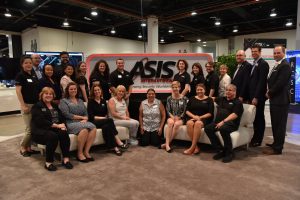 ASIS Foundation
Certification
Membership
Standards and Guidelines
ASIS TV
Stop by the ASIS Hub to participate in live Q&A sessions that will also be streamed across our social media networks. Topics include fire and life safety, the SAFETY Act, ESRM, ASIS certifications, accessing assets through hacking and deception, and so much more. In addition to this lineup, check back throughout the day for interviews with some of your most cutting-edge technology and innovation partners!
Councils
Meet with ASIS council leaders to get your questions answered, hear about upcoming activities, and become more involved.
Passport Prize Drop Off
Visit all the destinations on the passport you receive at registration and turn it in fully filled out for a chance to win a prize!
Charging Lounge
Relax at the booth and charge your devices after a long day walking around the exhibit floor.
---
Bistro GSX
Please visit the Bistro GSX webpage for pricing, hours, and menus for GSX 2019.
---
ASIS Store
Come​ to the ASIS Store at GSX 2019—your once-a-year opportunity to peruse in person, security publications and certification materials. You'll find new and best-selling titles, as well as classic references on topics in security management, investigations, and physical security. Knowledgeable staff will be on hand to suggest products and answer your questions—plus, popular ASIS merchandise will be available for sale.
Store Hours
| | |
| --- | --- |
| Sunday, 8 September | 11:00 am – 5:00 pm |
| Monday, 9 September | 8:00 am – 6:00 pm |
| Tuesday, 10 September | 8:00 am – 6:00 pm |
| Wednesday, 11 September | 8:00 am – 6:00 pm |
| Thursday, 12 September | 8:00 am – 2:00 pm |
*Hours subject to change.
See everything that the ASIS Store has to offer at GSX 2019. 
---
Red Cross Blood Drive
On Tuesday, September 10 from 10:00 a.m. – 5:30 p.m., Security Cares will roll up its sleeves to help save lives as we partner with the American Red Cross for a blood drive. The GSX 2019 blood drive will be located at booth #4407. Attendees can sign up in advance, using sponsor code GSX to make an appointment. Walk-ups will be accepted as well.