GSX 2019 Exhibit Hall Features
Check back soon for more details and announcements.
As the world's most comprehensive security event, GSX delivers new opportunities to exchange ideas, expand networks, and experience innovations to empower both operational and cybersecurity professionals around the globe now and into the future. The reimagined exhibit hall serves as a learning lab environment featuring presentations and demonstrations on the latest products and services, including machine learning, robotics, forensic analysis, surveillance, IoT, and artificial intelligence.
Don't miss these special exhibit hall features where you can compare cutting-edge technologies, acquire the latest information, network with peers, and find new solutions—all in one place.
X-Learning  | GSX D3 Xperience: Drones, Droids, Defense   |  Career HQ  | Sharpshooter Contest | International​​ Lounge  |  ASIS Hub  |  Bistro GSX  |  ASIS Store |   Red Cross Blood Drive
---
X-Learning
Multiple learning stages, each with its own style and content, are designed to offer the security practitioner something unique. Located right on the show floor, these stages relevant and timely topics and encourage dialogue among attendees. Programming to come soon but could include the following:
Frontier Technology, Innovation, and the Future of Security
Dynamic and leading edge educational tracks, panels, and discussions focused on embracing technology to find effective solutions to security challenges.
Case Studies, Evidence of Effectiveness, and the Argument for Efficiency
Showcases tried-and-true best practices. Conversations are focused on underlining success factors, rather than the value of a specific product.
Town Hall Style Discussions and Debates Around Current Security Challenges and Various Applications of Technology and Procedure
Provides a forum for the discussions that need to take place between practitioners and solution providers.

---
GSX D3 Xperience: Drones, Droids, Defense
Supported by Association for Unmanned Vehicle Systems International (AUVSI)

Back by popular demand! Whether in the air, on the ground, or underwater, unmanned robotics are changing the world as we know it. Join us for a special feature area to explore unmanned and interactive robotics. See demonstrations of the latest unmanned aircraft platforms, counter UAS systems, and ground-based robots seamlessly interacting with humans. And then take your own turn at the commands to pilot a drone through the "gauntlet"—our own UAV obstacle course.
The GSX D3 learning theater is your one-spot destination to hear about real-world applications, implications, and challenges that come with these innovations. Industry experts, CSOs, and enforcement organizations will cut through the hype to provide answers to real-world questions such as:
When is it ok to shoot a drone out of the sky?
If Intel can fly 2,018 drones operating in tandem, how hard would it be to weaponize these UAVs and create a swarm minefield in the sky?
And so much more!
If you are looking to implement a drone program within your organization, need to hire a drone-as-a-service company to augment security, are concerned about how to counter the threat of rogue operators, seek to understand how to harden your facility to prying eyes or more dangerous incursions, or just want to learn about the latest cutting edge technologies, the GSX D3 Xperience will open your eyes to what's possible!

---
Career HQ
The Career HQ is where you'll find FREE resume reviews, the Headshot Studio, career coaching, professional development sessions, and networking opportunities with employers and peers.
Sign-Up for Resume Review and Career Coaching
Headshot Studio
Stop by the Headshot Studio, located in the Career HQ, for a FREE professional headshot taken by award-winning photographers—with makeup artists present for touch-ups. The Studio is open during exhibit hall hours and headshots are available on a first-come, first-served basis. Donations are appreciated and accepted to support the ASIS Foundation.

---
Sharpshooter Contest
Tuesday, 9 September | 10:00 am – 5:00 pm (tickets required)
New for 2019! Test your shooting skills and compete for bragging rights and prizes in the new ASIS Foundation laser Sharpshooter Competition sponsored by Smart Simulators and SB Tactical.
This simulated marksmanship competition will take place on Tuesday, Wednesday, and Thursday in the exhibit hall during GSX show hours. Your $20 donation allows you to compete for more than $500 in prizes to be awarded each day. Register to compete on the day of your choice or on all three days. If you would prefer to try some laser shooting but not compete, you may do so during the 'open play' times each day for a suggested donation of $5 or more. Read more details and how to get your advanced tickets (a limited number are available so register early).

---
International​​ Lounge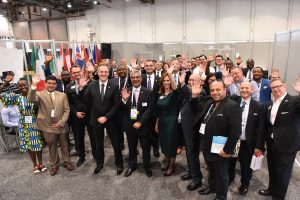 GSX 2019 unites the full spectrum of security for world-class education, vital business connections, and the latest solutions and innovations on the market. Connect with peers and colleagues from around the globe to explore the trends and technologies driving the security industry.
All attendees and exhibitors are invited to stop by the International Lounge, located in the exhibit hall, where you will find:
Private conference rooms for meetings
Relaxing lounge to recharge and connect with colleagues from around the world
---
​ASIS Hub​
ASIS International thrives on providing its members with the resources, tools, and connections to grow professionally. Visit our booth to learn more and take advantage of all that we have to offer.
ASIS Program Information
Meet with ASIS HQ staff and volunteer leaders to learn more about how to join, what's new, how to get involved, new research and programs, advancing your career, and so much more!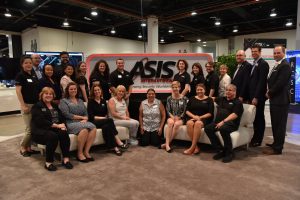 ASIS Foundation
Certification
Membership
Standards
Fireside Chats
Engage with global security peers and HQ staff about vital programs, trends, and opportunities to advance your business and career.
Councils
Meet with ASIS council leaders to get your questions answered, hear about up-coming activities, and become more involved.
Passport Prize Drop Off
Visit all the destinations on the passport you receive at registration and turn it in fully filled out for a chance to win a prize!
Charging Lounge
Relax at the booth and charge your devices after a long day walking around the exhibit floor.
---
Bistro GSX
Check back for pricing, hours and the menu for GSX 2019.
---
ASIS Store
Come​ to the ASIS Store at GSX 2019—your once-a-year opportunity to peruse in person, security publications and certification materials. You'll find new and best-selling titles, as well as classic references on topics in security management, investigations, and physical security. Knowledgeable staff will be on hand to suggest products and answer your questions—plus, popular ASIS merchandise will be available for sale.
Store Hours
| | |
| --- | --- |
| Sunday, 8 September | 8:00 am – 5:00 pm |
| Monday, 9 September | 8:00 am – 6:00 pm |
| Tuesday, 10 September | 8:00 am – 6:00 pm |
| Wednesday, 11 September | 8:00 am – 6:00 pm |
| Thursday, 12 September | 8:00 am – 2:00 pm |
*Hours subject to change.
---
Red Cross Blood Drive
We are interested in sponsoring a blood drive with the American Red Cross at GSX 2019. By hosting blood drives, our organization will demonstrate its commitment to community health needs while helping to ensure that an adequate blood supply is available at all times for anyone who needs it.
We would like to determine the level of interest in inviting the American Red Cross into GSX 2019. If you would be interested in donating blood, please click the link below to sign-up. We will let you know if a blood drive will be scheduled. Thank you in advance for helping to save lives!