​​​​​​​​​​​​If you're a GSX 2018 exhibitor, use these tools to get ready for the show—from deadline checklists and hotel reservation, to marketing resources and service forms. We're here to help, so if you can't find the answer below, please contact us.​
Exhibitor Webinar: Multiply Your ROI | Exhibitor D​​ash​​​board | Exhibitor Registration | Hotel Reservations/Room Blocks | Official Hours | Official Vendors | Export Opportunities & International Services​​​ | ​Innovative Product Awards | Marketing Re​​sources | Cirque du Soleil & Blue Man Group Tickets | Have a Question?
Exhibitor Webinar: Multiply Your ROI
Tuesday, 24 July | 1:00 pm ET
Thank you for joining us for our webinar, Multiply Your ROI, where we covered everything from upcoming deadlines to marketing resources. The webinar slides and recording were emailed to the primary booth contact. If you didn't receive the email or have any questions, please contact Partner Solutions.
---
Exhibitor D​​ash​​​board​​​
The Exhibitor Dashboard provides everything you need to get ready for the show including the E​xhibitor Service Manual, online exhibitor listings, registration and housing, and more. Logon today so you don't miss any important deadlines.
---
Exhibitor Registration
Online exhibitor registration is now available. By registering online, you will be able to add new registrations, view and send confirmations, purchase additional reception tickets, and more. To register your booth personnel, simply log in to your exhibitor dashboard and click on the "Register Staff" tile.
As an exhibitor, you receive the following number of badges with your booth space:
Eight (8) exhibitor badges per 10'x10′
 Opening Night Celebration and President's Reception tickets
Exhibitors also have access to all GSX education sessions and keynotes.
---
Hotel Reservations/Room Blocks
When it's time to make your hotel reservations, please make sure you use MCI, the only official hotel/housing provider for GSX 2018.
Special reduced rates have been secured at several Las Vegas hotels just for GSX 2018 participants. Reservations are accepted on a first-come, first-served basis and discounted rooms are only available while blocks last, so be sure to book early for the best selection and price. Room Block Deadline: 6 July 2018
When you book your hotel room through the official housing provider, MCI, you will receive a FREE shuttle bus pass for service between the official hotels and the Las Vegas Convention Center. Note: Only those booking through MCI will receive a free shuttle pass. Shuttle passes may also be purchased onsite for $50.
---
Official Hours
Exhibit Hall Hours
Tuesday, 25 September | 10:00 am – 5:30 pm
Wednesday, 26 September | 10:00 am – 5:30 pm
Thursday, 27 September | 10:00 am – 1:00 pm
Move-in Hours
Thursday, 20 September | 8:00 am – 6:00 pm
Friday, 21 September | 8:00 am – 6:00 pm
Saturday, 22 September | 8:00 am – 6:00 pm
Sunday, 23 September | 8:00 am – 6:00 pm
Monday, 24 September | 8:00 am – 6:00 pm
Move-out Hours
Thursday, 27 September | 1:00 – 8:00 pm
Friday, 28 September | 8:00 am – 8:00 pm
Saturday, 29 September | 8:00 am – 12:00 pm
For set-up and tear-down, times vary according to booth location. Please consult the Arata Expositions section for applicable move-in/move‐out times.
---
Official Vendors
Below is a list of the Official Vendors for GSX 2018. If you do not see a vendor listed here and they claim to be an "official" vendor, please contact us immediately.
General Services Contractor: Arata Expositions
Housing & Registration: MCI (formerly Wyndham Jade)
Lead Retrieval: MCI (formerly Wyndham Jade)
AV/Computers: Freeman AV
Internet/Wi-Fi: Cox Business
Catering: Centerplate
Floral: Arata Expositions
Photography: Oscar & Associates
Electrical: TBD
Security: TBD

NOTE: It has been brought to our attention that companies have been trying to sell attendee lists from ASIS 2017. This is a scam—please do not respond. ASIS International values the privacy and integrity of our members, attendees, and exhibitors. We do not sell attendee contact information, nor do we provide it to third-party vendors for distribution. If you ever have concerns about the validity of an offer you receive, please contact us.
---
Export Opportunities & International Services​​​ ​ (U.S. exhibitors only)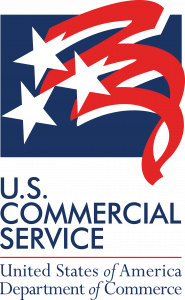 In partnership with the U.S. Department of Commerce International Buyer Program (IBP), we are excited to offer these complimentary services to assist in entering or increasing your presence in international markets. Your chances of finding the right international business partner greatly increases when you exhibit at a show that's part of the IBP. Don't miss these exclusive opportunities, available only to U.S. exhibitors. ​
Export Interest​​ Directory: You'll not only meet more pre-screened buyers, representatives, and distributors, but your products and services can be listed in the Export Interest Directory and distributed to all international visitors. Note: You must be an export-ready U.S. company seeking to export goods or services of U.S. origin or that have at least 51% U.S. content to utilize this service. To be included in this Directory, complete the Export Interest section on your online exhibitor listing through the Exhibitor Dashboard​​. Deadline: Friday, 17 August
Showtime Pro​gram: Showtime offers you a unique opportunity to meet one-on-one with Commercial Specialists from the U.S. Department of Commerce who have recruited delegations of vetted, legitimate buyers from their markets to attend GSX 2018. During these 20-minute meetings, you will be briefed on individual market/country opportunities and challenges related to the security sectors and market potential for your products and services.
B2B Matchmaking Program: The U.S. Department of Commerce will help you, the U.S. supplier, connect with international buyers before, during, and after the show, with their exclusive B2B matchmaking program. Registration is free, and your company profile will be shared with pre-screened international buyers attending GSX 2018.
---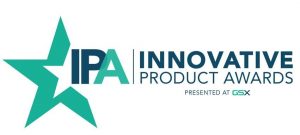 ​Innovative Product Awards
​​​Do you have an award-worthy new product or service? If your company is planning a new product launch or exhibiting innovative new technologies or services at GSX 2018, you'll want to enter the GSX Innovative Product Awards (IPA)—Security's Best Award Competition! Formerly known as Accolades, the IPAs provides an outstanding opportunity for your company to distinguish its innovative solutions while maximizing exposure and valuable recognition. Submission deadline: Friday, 10 August
Enter Today!          Rules and Guidelines
---
​Marketing Re​​sources​​
ASIS offers many ways to help boost your marketing efforts and promote your participation in the show. Be sure to take advantage of these other FREE opportunities to promote your booth:
GSX Graphics
Download GSX graphics including show logos, customizable web banners, email signatures, and e-badges to promote your booth online.

Exhibitor Invites
Participate in Exhibitor Invites, which provides FREE custom invitations to bring your best customers and prospects to your booth—​​plus, earn bonus priority points for your GSX 2019 booth space by participating​! ​
Exhibitor Video Contest
Additional Opportunities
 If you have any questions about these marketing resources, please contact our Partner Solutions Team.
---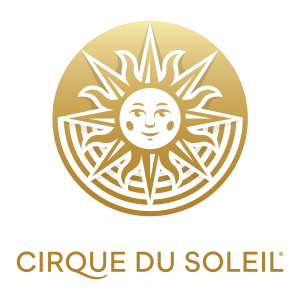 Cirque du Soleil & Blue Man Group Tickets
Host your delegation, staff, and customers to infectious folly and unquenchable smiles by witnessing our world-renowned team of athletes, acrobats, and dancers; or three bald dudes in blue paint. Cirque du Soleil and Blue Man Group shows are the perfect way to create unique and unforgettable group experiences in Las Vegas. GSX exhibitors have access to fantastic Cirque du Soleil Group ticket discounts on select dates. View calendar and dates.
Mystère™ at Treasure Island
"O™" at Bellagio
Zumanity™ at New York-New York
KÀ™ at MGM Grand
The Beatles™ LOVE™ at The Mirage
Michael Jackson ONE™ at Mandalay Bay
Criss Angel MINDFREAK® LIVE! at Luxor
Contact Chris.Barley@cirquedusoleil.com to reserve your tickets today!
---
Have a Question?
Your Partner Solutions Team is your dedicated point of contact, here to help maximize your exhibiting experience.
Laura Miller
Senior Manager, Partner Solutions and Key Accounts
+1 703.518.1422
McKenzie Shane
Partner Solutions Assistant
+1 703.518.1422