GSX Current Exhibitor Information
​​​​​​​​​​​​If you're a GSX 2019 exhibitor, use these tools to get ready for the show—from deadline checklists and hotel reservations, to marketing resources and service forms. We're here to help, so if you can't find the answer below, please contact us.​
Exhibitor Webinar: Multiply Your ROI | Exhibitor D​​ash​​​board | Exhibitor Registration | Hotel Reservations/Room Blocks | Official Hours | Official Vendors | ​Innovative Product Awards | Marketing Re​​sources | Have a Question?
---
Exhibitor D​​ash​​​board​​​
The Exhibitor Dashboard provides everything you need to get ready for the show including the E​xhibitor Service Manual (coming soon), online exhibitor listings, registration and housing, and more. Log on today so you don't miss any important deadlines.
---
Exhibitor Registration
Online exhibitor registration will open in February. By registering online, you will be able to add new registrations, view and send confirmations, purchase additional reception tickets, and more. To register your booth personnel, simply log in to your exhibitor dashboard and click on the "Register Staff" tile.
As an exhibitor, you receive the following number of badges with your booth space:
Six (6) exhibitor badges per 10'x10′ (100 sq. ft.)
 Opening Night Celebration and President's Reception tickets
Exhibitors also have access to all GSX education sessions and keynotes.
---
Hotel Reservations and Room Blocks
When it's time to make your hotel reservations, please make sure you use MCI, the only official housing provider for GSX 2019.
Special reduced rates have been secured at several participants Chicago, IL. Reservations are accepted on a first-come, first-served basis and discounted rooms are only available while blocks last, so be sure to book early for the best selection and price.
Exhibitor Housing is now open. Reserve your room for GSX via our official hotel reservation site hosted by MCI.
---
Official Hours
Exhibit Hall Hours
Tuesday, 10 September | 10:00 am – 5:30 pm
Wednesday, 11 September | 10:00 am – 5:30 pm
Thursday, 12 September | 10:00 am – 1:00 pm
Move-in Hours
Thursday, 5 September | 8:00 am – 6:00 pm
Friday, 6 September | 8:00 am – 6:00 pm
Saturday, 7 September | 8:00 am – 6:00 pm
Sunday, 8 September | 8:00 am – 6:00 pm
Monday, 9 September | 8:00 am – 6:00 pm
Move-out Hours
Thursday, 12 September | 1:00 – 8:00 pm
Friday, 13 September | 8:00 am – 8:00 pm
Saturday, 14 September | 8:00 am – 12:00 pm
For set-up and tear-down, times vary according to booth location. Please consult the Arata Expositions section for applicable move-in/move‐out times.
*Hours subject to change.*
---
Official Vendors
Below is a list of the Official Vendors for GSX 2019. If you do not see a vendor listed here and they claim to be an "official" vendor, please contact us immediately.
General Services Contractor: Arata Expositions
Housing & Registration: MCI (formerly Wyndham Jade)
Lead Retrieval: MCI (formerly Wyndham Jade)
AV/Computers: Freeman AV
Internet/Wi-Fi: TBD
Catering: TBD
Floral: Arata Expositions
Photography: Oscar & Associates
Electrical: TBD
Security: TBD

NOTE: It has been brought to our attention that companies have been trying to sell attendee lists from ASIS 2018. This is a scam—please do not respond. ASIS International values the privacy and integrity of our members, attendees, and exhibitors. We do not sell attendee contact information, nor do we provide it to third-party vendors for distribution. If you ever have concerns about the validity of an offer you receive, please contact us.
---
Enter the GSX 2019 Innovative Product Awards (IPA)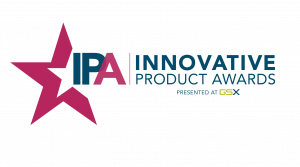 Do you have an award-worthy new product or service? If your company is planning a new product launch or exhibiting innovative new technologies or services at GSX 2019, you'll want to enter the GSX Innovative Product Awards (IPA)—Security's Best Award Competition! Formerly known as Accolades, the IPA provide an outstanding opportunity for your company to distinguish its innovative solutions while maximizing exposure and valuable recognition.
---
Exhibitor Webinar: Multiply Your ROI
2019 Webinar | TBD
Get the most out of exhibiting at GSX 2019. Learn about all the resources GSX team can provide.
---
​Marketing Re​​sources​​
Check back frequently for additional exhibitor marketing opportunities.
ASIS offers many ways to help boost your marketing efforts and promote your participation in the show. Be sure to take advantage of these other FREE opportunities to promote your booth:
Exhibitor Video Contest |  
Deadline: Friday, 26 July
If you had just 45 seconds to tell attendees why they should visit your booth,  what would you say?
Now's your chance to do just that. Submit a video telling attendees why your booth should be No. 1 on their list at GSX  2019 in Chicago, IL. The winning video will receive pre‐event promotion across our social networks and onsite  recognition. Don't miss this opportunity to promote your company and drive traffic to your booth. See full contest rules and details.
Here are the exhibitor videos from GSX 2018 for inspiration. For any questions please contact marketing@asisonline.org.
Additional Opportunities
Update your company listing on the GSX 2019​​ website
Create a personalized website landing page for your customers that includes your company logo, description, and booth number. (more details coming soon)
 If you have any questions about these marketing resources, please contact our Partner Solutions Team.
---
Have a Question?
Your Partner Solutions Team is your dedicated point of contact, here to help maximize your exhibiting experience.
McKenzie Shane
Partner Solutions Assistant
+1 703.518.1422