Unmanned Systems Take Center Stage at GSX 2019
Security professionals are relying more and more on unmanned and autonomous systems for their security needs, and they're coming to Global Security Exchange (GSX) to get the latest information and technology upgrades. GSX is the one event that unites the entire spectrum of security—physical, cyber, and operational professionals—across all the industry sectors. Autonomous, unmanned systems still need human connections. GSX is your connection to a secure world.
Featured Unmanned Experience on the Show Floor


Supported by Association for Unmanned Vehicle Systems International (AUVSI)Back by popular demand! Whether in the air, on the ground, or underwater, unmanned robotics are changing the world of security and protection as we know it. Join us for a special feature area on the show floor to explore the use of unmanned and interactive robotics in security. See demonstrations  of the latest unmanned aircraft platforms, counter UAS systems, and ground-based robots seamlessly interacting with humans. And then take your own turn at the commands to pilot a drone through the "gauntlet"—our own UAV obstacle course.
The D3 learning theater is your one-spot destination to hear about real-world applications, implications, and challenges in security that come with these innovations. Industry experts, CSOs, and enforcement organizations will cut through the hype to provide answers to real-world questions such as:
• When is it ok to shoot a drone out of the sky?
• If drones can be flown in swarms, how hard would it be to weaponize these UAVs?
• Are DBIEDs (drone-based IEDs) for real?
• And so much more!
If you are looking to implement a drone program within your organization, need to hire a drone-as-a-service company to augment security, are concerned about how to counter the threat of rogue operators, seek to understand how to harden your facility to prying eyes or more dangerous incursions, or just want to learn about the latest cutting edge technologies, the GSX D3 will open your eyes to what's possible!
Supported by                                                                                            Gauntlet sponsored by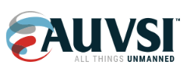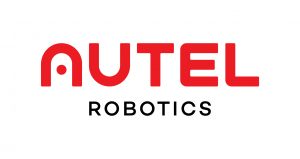 Unparalleled Education
Whether you're a technologist, user, policy maker, or strategist, at GSX you can make new connections and pick up critical insights in peer-led and targeted educations sessions, including a track highlighting future trends with robotics, UAS, and counter-UAS, and their use in deterring and resolving security threats.
GSX kicks off on Monday morning with a new Game Changer Session led by FAA and NASA professionals!
The Ever-Changing Drone Landscape: What You Need to Know
Monday, 9 September | 10:30 – 11:45 am
Angela Stubblefield, Deputy Associate Administrator for Security and Hazardous Materials Safety, Federal Aviation Administration
Joseph Rios, Chief Engineer, UAS Traffic Management (UTM) Project at NASA
Whether it's perimeter security, global threats, or the ever-evolving accessibility to drones, every security professional has skin in the game. This macro level overview will provide a state-of-the-industry update. How is the use of drones expanding and changing? What regulatory tensions and decisions are on the horizon? What key issues do you need to understand, regardless of your role in security? This is as close to a crystal ball as you will get in terms of predicting the future and preparing you for what's ahead.
Sessions in the D3 Learning Theater include:
Drones 101: An Introduction to Unmanned Aircraft Systems
How Unmanned Robotics Represent a Powerful Force Multiplier to Augment Traditional Security Solutions
How Unmanned Robotics are Revolutionizing Traditional Approaches to Security
How Counter UAS Technologies Can be Employed to Augment Standard Security Solutions
Current and Future Threat Vectors Drones Present in Both Domestic and International Arenas
Federal UAS Governmental Initiatives Currently Underway
How Drones Represent a Powerful New Tool Drones Represent for Public Safety Professionals
What the Future of Unmanned Robotics May Hold
Explore the details of the full education program including additional sessions relevant to the unmanned systems industry.