If you're traveling to GSX 2018 as a guest, you're in for a huge treat! By joining the Guest Program, you'll visit an array of unusual sites that will surprise even those who have been to Las Vegas before. Enjoy air-conditioned, comfortable motor coaches with professional guides and explore a variety of destinations and iconic attractions.
Your ticket not only includes amazing tours around Las Vegas, but also gives you access to the GSX exhibit hall, keynotes, lunch in the exhibit hall Tuesday-Thursday, one ticket to the Opening Night Celebration, and one ticket to the President's Reception. So don't sit in your hotel room! Join guests from around the world and visit places you've heard about—and some that will surprise you.
Downtown Las Vegas Foodie Tour
Monday, 24 September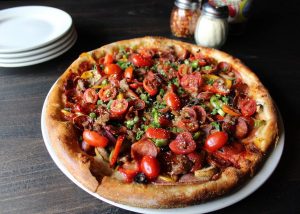 Experience Downtown Las Vegas, the city's oldest and most colorful neighborhood, bite by bite. Food Tours of America combines sightseeing and delicious foodstuffs into one fun-packed bus tour and foodie excursion. Take in the best Downtown Las Vegas sights and enjoy a lunch and dessert foodie tour experience with a bonus moonshine tasting and artisan food shopping stop. Narrated by professional local tour guides who are well-versed in Las Vegas culture and history, this tour has minimal walking and allows plenty of time for socializing among guests.
Between courses, your guide will share the stories behind Downtown Las Vegas and its landmarks, bring you to the best murals and street art for photos, and delve into our favorite hidden gems. We'll visit the longest continually running hotel and casino in Las Vegas established in 1941, step through a secret door deep into the Mob Museum's newest underground speakeasy, and explore the Fremont Street Experience & Container Park. Two time slots will be available depending on interest from 11:30 am – 2:00 pm and 2:00 – 4:30 pm.
The Mob Museum
Tuesday, 25 September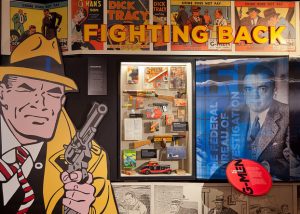 You've heard the stories. You've seen the movies. But every story has two sides. What people say happened—and what really happened. And the only ones that know the real side of the story are the ones who were there. The Mob Museum provides a world-class, interactive journey through true stories of the Mob and the law enforcement agencies that fought it. Shadows and whispers. G-Men and Made Men. Whether you like it or not, this is American history. This guided interactive tour will be offered in two time slots, depending on interest, from 11:00 am – 1:00 pm and 1:00 – 3:00 pm.
Chocolate & Wine Tasting and Cactus Garden Tour
Wednesday, 26 September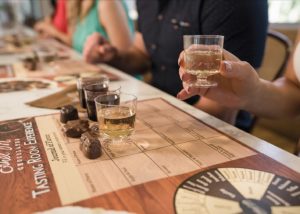 Since Forrest Mars, Sr. founded Ethel M. Chocolates in 1981, it's been our mission to produce the finest, most gourmet chocolates within the Mars chocolate brand portfolio. Over a century ago, Ethel Mars taught her son Forrest how to make gourmet chocolate candy in her Tacoma kitchen, a passion he continued to perfect over many years. Today, we continue Forrest's legacy by using the finest ingredients to produce several of Ethel's original recipes for gourmet chocolate and candy.
During this tour, you'll get to take a Chocolate & Wine Tasting Class, where you'll learn how the chocolate is sourced, produced, and have the pleasure of tasting the irresistible pairings selected by our Chief Chocolatier. Experience a behind-the-scenes look at Ethel M. Chocolates' Factory like never before! Walk the factory viewing aisle with a guide to learn more about how our gourmet chocolates are made from bean to box.
In addition to the Chocolate & Wine Tasting class, you'll enjoy a guided tour of Ethel M.'s breathtaking Botanical Cactus Garden, one of largest collections of its kind! The tour will take place from 1:00 – 3:00 pm.