GSX 2018 unites the full spectrum of security for world-class education, vital business connections, and the latest solutions and innovations on the market. Connect with peers and colleagues from around the globe to explore the trends and technologies driving the security industry.
International Trade Center
All attendees and exhibitors are invited to stop by the International Trade Center, located in the exhibit hall, where you will find:
Private conference rooms for meetings
Interpreters
Export counseling by U.S. Department of Commerce trade specialists
B2B matchmaking services
Export interest directory of U.S. exhibitors
Relaxing lounge to recharge and connect with colleagues from around the world
ASIS International Happy Hour
Tuesday, 25 September | 4:30 – 5:30 pm
Join us for a happy hour in the International Trade Center and throughout the exhibit hall to celebrate the end of the first show day. Enjoy complimentary drinks as you make connections with peers and colleagues from around the world.
International Buyer Program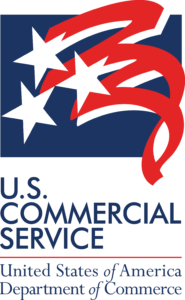 GSX 2018 is proud to be a participant in the U.S. Department of Commerce International Buyer Program (IBP), which recognizes the importance of this event to the security industry worldwide. Contact the Commercial Section of your local U.S. embassy or consulate to join a delegation. To find your IBP commercial contact, visit export.gov​.
Join an IB​P Delegation and Save!
When you join a delegation, you can take advantage of special IBP pricing and benefits—available ONLY to delegation participants. ​​To take advantage of this program, you must register with an official IBP Delegation. Contact the Commercial Service Specialist at your local U.S. Embassy or Consulate to discuss attending GSX 2018 and receive a special IBP registration code. To find your commercial contact, visit export.gov​.​
All-Access Pass: $465 — special IBP rate!
All education sessions and all four keynotes
Access to the exhibit hall
Lunch on all four days
Tickets to the OSPAs Luncheon, Opening Night Reception, and President's Reception
Access to all conference recordings
Business-to-business matchmaking with pre-screened U.S. suppliers
Export Interest Guide for business reference
​Expo-Only Pass: FREE
Access to the exhibit hall including lunch on Thursday
All theater sessions in the exhibit hall (classroom sessions are NOT included)
Closing keynote on Thursday
Business-to-business matchmaking with pre-screened U.S. suppliers
Export Interest Guide for business reference​
Reception tickets can be purchased separately
One-Day Passes are also available at a discounted rate; please contact your Commercial Specialist for more information. View all registration packages.
Multilingual Brochures
Letter of Invitation
To receive a letter of invitation, you must first register for GSX. Your letter will be available on the confirmation page and in your confirmation email, after you complete registering. Please note: your registration fees will be refunded if the visa was applied for in time and proof is shown that a visa could not be granted even though all requested documents were submitted. Refund requests must be made in writing and emailed with the proof to GSX 2018 Registration at asis@wyndhamjade.com, no later than 24 August 2018. Refund requests received after that date will not be accepted.
ASIS International will review special requests for refunds after GSX 2018 and no later than 14 December 2018. ASIS retains the right to determine what constitutes an emergency situation, if additional supporting documentation is required, and if a refund will be given, and ASIS' decision will be final. ASIS will not refund due to travel carrier cancellations or other unforeseen incidents beyond attendees control. All attendees are urged to purchase personal travel insurance.
Visa​s
The United States has updated its visa policies to increase security for our citizens and visitors. It will likely take you longer to get a visa than it used to, and you will find that a few new security measures have been put into place. Please visit the U.S. State Department for complete information on visa policies, how to get a visa, visa news, or to locate a consular office. For details that may apply specifically to your country, visit usembassy.gov.
Please note: ASIS International has no influence on the decision of any U.S. Embassy or Consulate to approve or reject any application for a visa to enter the United States. As an applicant, it is your responsibility to present legitimate reasons for attending GSX 2018 and provide all necessary documentation to support your request for a visa. ASIS International cannot assist you with the visa application or interview process, nor can we contact the Embassy or Consulate on your behalf to support your visa application.