Welcome to Fabulous Las Vegas!
Las Vegas continues to build upon its reputation as a vibrant showcase for the extraordinary. The city attracts nearly 43 million visitors a year by offering the grandest hotels, the biggest stars in entertainment, the highest caliber of award-winning chefs, and, of course, the brightest lights. Start planning your trip today!
Hotel Reservations
When it's time to make your hotel reservations, please make sure you use MCI, the only official hotel/housing provider for GSX 2018.
Special reduced rates have been secured at several Las Vegas hotels just for GSX 2018 participants. Reservations are accepted on a first-come, first-served basis and discounted rooms are only available while blocks last, so be sure to book early for the best selection and price. Reservation Deadline: 29 August 2018
When you book your hotel room through the official housing provider, MCI, you will receive a FREE shuttle bus pass for service between the official hotels and the Las Vegas Convention Center. Note: Only those booking through MCI will receive a free shuttle pass. Shuttle passes may also be purchased onsite for $50.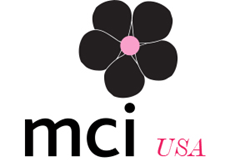 Why Book with Our Official Housing Provider, MCI USA?
Easy Access: Book your housing at the same time as registration! Need to make changes? Modifications can be easily made via computer or mobile device.
At Your Service: Customer service representatives are available via phone, email, and live chat to assist you. We are your advocate on-site if a dispute or problem arises.
Take It to the Bank: We continuously monitor hotel rates to ensure we offer you the lowest available. These guaranteed savings are perfect for you, no matter the budget.
Added Perks: As a GSX attendee, you have exclusive access to additional hotel amenities, such as a free shuttle pass to and from the convention center, and the freedom to choose from our premium selection of hotels.
Peace of Mind: Your reservations are guaranteed; we will ensure your entire experience is stress-free.
Support ASIS International: Help us help you! When you book within the official housing block, you increase our buying power, which allows us to negotiate better deals for you.
Travel Discounts

Delta Air Lines is pleased to offer travel discounts for GSX participants. Book your flight today. You may also call Delta Meeting Network at 1.800.328.1111, Monday–Friday, 7:30 am–7:30 pm CT and reference Meeting Event Code NMRV2.
Please note:
Not all fares are eligible for a discount
Discounts apply to round-trip travel only
 Not valid with other discounts, certificates, coupons or promotional offers
Fare rules will determine eligibility
Venue
GSX 2018 will take place at the Las Vegas Convention Center, located at 3150 Paradise Road, Las Vegas, NV 89109.
Airport
McCarran International Airport is conveniently located just 3.5 miles from the Las Vegas Convention Center. With more than 950 inbound and outbound flights per day and nonstop service from more than 125 U.S. and international cities, Las Vegas is easy on your time and budget.
Parking
The current parking fee at the Las Vegas Convention Center is $10.00 per space with no in/out privileges. Anyone leaving the Las Vegas Convention Center and planning to return the same day can get their ticket stamped for reentry. Vehicles taking up more than one standard parking space will be charged accordingly upon entry when paid parking is in effect.
Shuttle Service
When you book your hotel room through MCI, the official GSX housing provider, you will receive a FREE shuttle bus pass (a $50 value!) for service between the official GSX hotels and the Las Vegas Convention Center​. Check back this summer for a shuttle schedule.