Atlanta: The City You Never Knew
Hotel Reservations | Venue | Airport | Flight Discounts
How to describe our GSX 2020 host city?
Convenient. One of the busiest and best airports in the world and 80 percent of the U.S. population lives within a two-hour flight. Visitors can roll into Downtown directly from the airport by riding Atlanta's public rail system, MARTA.
Vibrant. In addition to the multitude of major league sports teams (and the Football Hall of Fame), the recently refreshed Centennial Olympic Park, the Georgia Aquarium, and World of Coca-Cola, Atlanta also boasts world-class, chef-run restaurants, a modern-day trolley that carries passengers from downtown to the eastside, and a 22-mile pedestrian walkway that rings the city, among other attractions. It's also nicknamed the "Hollywood of the South" providing the backdrop to many films (be on the look out for familiar scenes around town) including The Blind Side, Flight, Identity Thief, The Hunger Games: Catching Fire and Mockingjay—Part 1, Sully, The Divergent Series, Hidden Figures, Marvel's Guardians of the Galaxy Vol. 2, Baby Driver, Spider-Man: Homecoming and Avengers: Infinity War.
Diverse. Beyond the city's core, Atlanta's  neighborhoods are packed with personality—with areas appealing to foodies, design enthusiasts, shoppers, music, and more. It's also a focal point for the American civil rights movement, and is home to the National Center for Civil and Human Rights.
Hospitality. Atlanta welcomes more than 1 million international visitors each year. Seventy-one countries have representation in Atlanta through a consulate or trade office, giving it a diverse economy. From arts and culture to music and cuisine, the city is full of multi-cultural opportunities for everyone.
Atlanta sits at the intersection of Southern charm, creativity and sophistication. It is easy to fall in love with this beautiful city—its world-class attractions, award-winning dining and hidden wonders—and be inspired by the city's endless possibilities.
For information on what to see and do, download the international visitor's guide and 50 Fun Things to See and Do in Atlanta.
---
Hotel Reservations
When it's time to make your hotel reservations, please make sure you reserve with MCI, the only official hotel/housing provider for GSX 2020.
Special reduced rates have been secured at several Atlanta hotels just for GSX 2020 participants. Reservations are accepted on a first-come, first-served basis and discounted rooms are only available while blocks last, so be sure to book early for the best selection and price.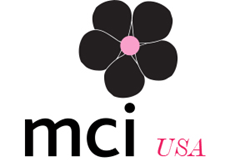 Why Book with Our Official Housing Provider, MCI USA?
Easy Access: Book your housing at the same time as registration! Need to make changes? Modifications can be easily made via computer or mobile device.
At Your Service: Customer service representatives are available via phone, email, and live chat to assist you. We are your advocate on-site if a dispute or problem arises.
Take It to the Bank: We continuously monitor hotel rates to ensure we offer you the lowest available. These guaranteed savings are perfect for you, no matter the budget.
Added Perks: As a GSX attendee, you have exclusive access to additional hotel amenities, such as a free shuttle pass to and from the convention center, and the freedom to choose from our premium selection of hotels.
Peace of Mind: Your reservations are guaranteed; we will ensure your entire experience is stress-free.
Support ASIS International: Help us help you! When you book within the official housing block, you increase our buying power, which allows us to negotiate better deals for you.
---
Venue
GSX 2020 will take place at the state-of-the-art, Georgia World Congress Center. Steps from the convention center's doors, visitors will find 22-acre Centennial Olympic Park, state-of-the-art Mercedes-Benz Stadium, home to the Atlanta Falcons and Atlanta United, Chick-fil-A College Football Hall of Fame, and the Atlanta Hawks' recently renovated nest, State Farm Arena.
The GWCCA is located at 285 Andrew Young International Blvd NW, Atlanta, GA 30313.
---
Airport
Check for flights to Hartsfield-Jackson Atlanta International Airport, which is convenient to the venue and hotels. The Atlanta airport is the busiest in the world, and 80 percent of the U.S. population lives within a two-hour flight. Visitors can roll into Downtown directly from the airport by riding Atlanta's public rail system, MARTA.
---
Flight Discounts
Delta
Delta Air Lines is pleased to offer special discounts for GSX 2020 attendees. Visit https://www.delta.com/flight-search/book-a-flight to make a reservation. You may also call Delta Meeting Network® at 1.800.328.1111* Monday–Friday, 7:00 a.m. – 7:30 p.m. (CT U.S.A.) and refer to Meeting Event Code NMU7L.
*Please note there is not a service fee for reservations booked and ticketed via our reservation 800 number.