Education You Can't Find Anywhere Else
The GSX+ education roster has been curated to help you stay current on the latest topics affecting the industry. From crisis prevention and campus security to digital forensics and leadership skills, GSX+ offers more than 100 sessions that address the biggest challenges facing our industry today. The expansive educational offering includes live Q&As for each session, X Learning, D3, game changer sessions, and visionary keynote addresses, for a lineup you can't get anywhere else.
Gain critical insight and knowledge at a time when our profession is in greater demand than ever before — all while earning 25 CPEs with your all-access pass.
+ Leadership and Managing Organizations
Engage in live and on-demand sessions about benchmarking, critical and analytical thinking, financial management, communication, team management, and more.
+ National Security
As a national security professional, you're at the nexus of climate and energy security, critical infrastructure protection, terrorism, and transborder security.
+ Physical and Operational Security
From vendor management, travel security, and surveillance to architecture, engineering, and design, GSX+ includes 46+ live and on-demand sessions dedicated to locking down campuses, systems, and operations.
+ Risk Management
Attend more than 56 sessions dedicated to enterprise security risk management (ESRM), active assailant, insider threat, intellectual property, and vulnerability assessments.
+ Digital Transformation/Information Security
Register for concrete knowledge about the most esoteric elements of technology, including augmented & virtual reality, AI, data analytics, IoT, cybercrime, and new, emerging technologies.
BROWSE THE FULL EDUCATION LINEUP
An Unrivaled Virtual Platform
The easy-to-use interface of GSX+ makes finding and engaging with these sessions seamless. On-Demand sessions will also be available through the same easy-to-use interface.
+Sample Sessions Overview Page
Search through the sessions by date, time, track, type, speaker, or word search. Plus, scroll through all available sessions with titles and descriptions right on the page.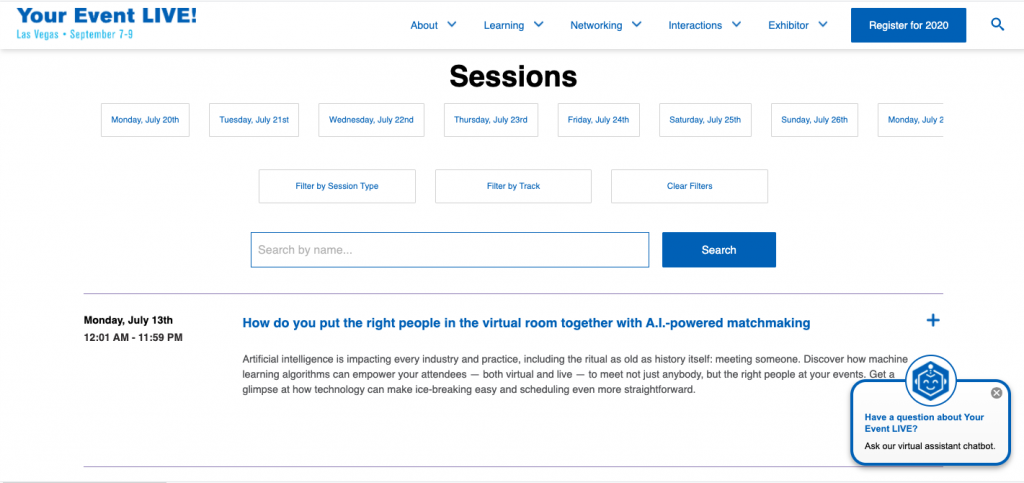 +Sample Live Session Page
Once you enter a live session you can view through a video player and interact with the speaker and fellow attendees through a Q&A chat feature.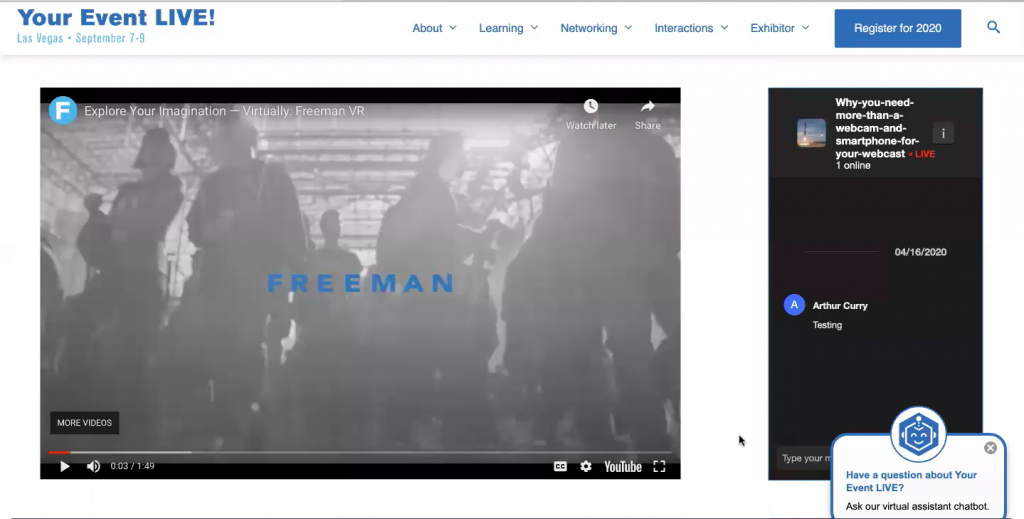 +Sample Speakers Page
Looking for a specific speaker? Head to the speaker page to find a listing of everyone who is presenting at GSX+. Plus access their bio, social channels, and more.