Genuine Connections in a Virtual Experience
Don't let the virtual in the experience hold you back – GSX+ is here to bring genuine connection through a fun and intuitive AI-based matchmaking system. Connect with fellow attendees or exhibitors based on rich user data. Search for specific interests or goals, request meetings, chat one-on-one, and amplify the conversation by asking others to join you in virtual meeting rooms.
+Sample Profile
When you complete your profile on the GSX+ event platform – including interests, objectives, industry sector, and location – the secure, AI-driven matchmaking technology will connect you with fellow attendees and exhibitors.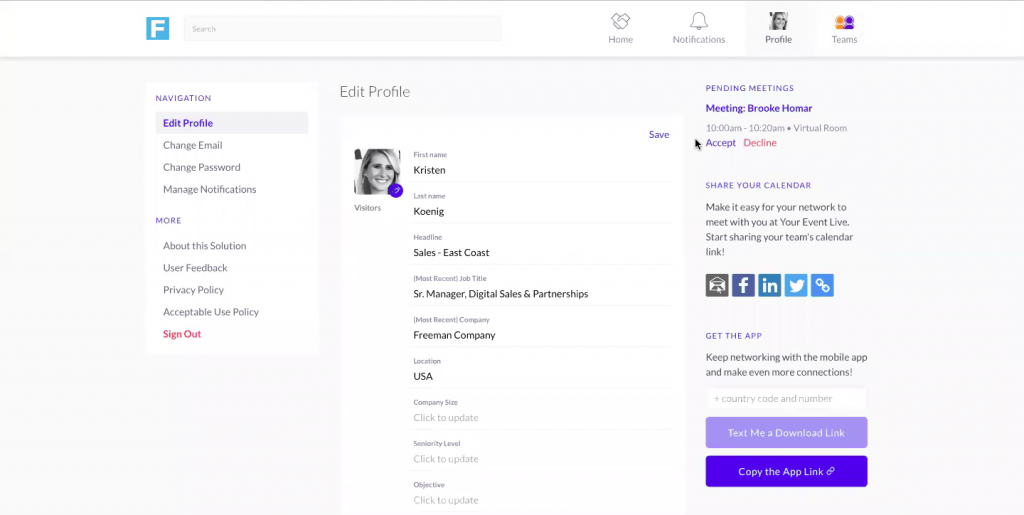 + Sample Matchmaking Experience
Connect with a fellow attendee or exhibitor with a handshake or anonymously skip those that aren't a match. The intuitive, user-friendly matchmaking system allows you to make connections without the drawbacks of wading through thousands of unwanted messages. Once a mutual connection is formed with a fellow attendee or exhibitor, a private chat function is enabled.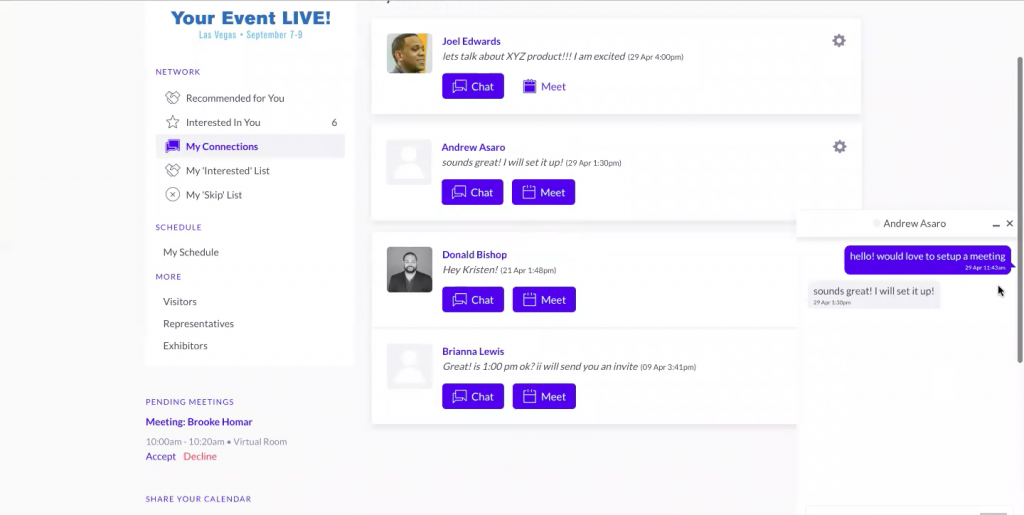 + Sample Virtual Meeting Rooms
Connect seamlessly to your calendar to set up and reschedule meetings through virtual meeting rooms.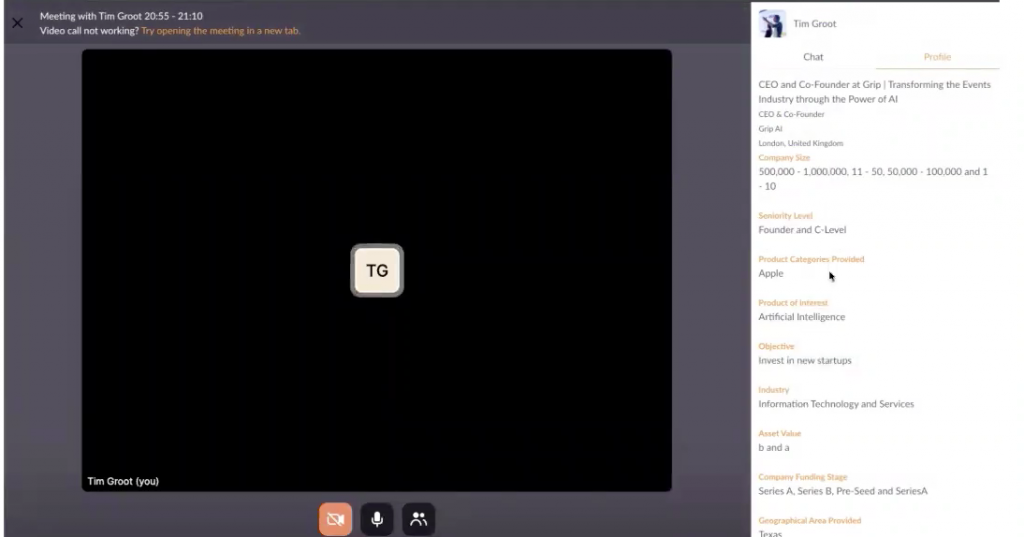 + Further Your Connections and Conversations
Outside of the networking platform, traditional favorites and fun opportunities to relax and connect with the global security community will be available. Plus, join event-wide group chats based on interest and live Q&A chats during each session.