GSX+ Marketplace — Same Exhibit Hall, Now Globally Amplified
Explore the GSX+ Marketplace from the safety of your home or office. Browse the latest innovations in security in the fully-virtual exhibit marketplace, and access a complete showcase of newly-released products and services.
+ Sample Exhibit Marketplace
Browse through a listing of all exhibitors. Narrow your search by exhibitor level, company location, exhibit category, or word search.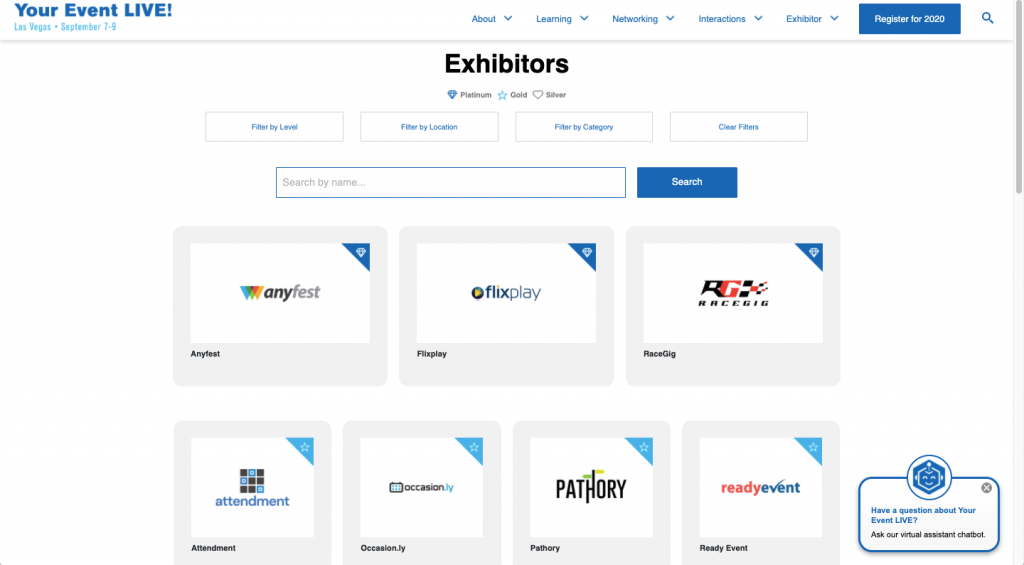 +Sample Exhibit Listing
Once you click on an exhibitor in the marketplace, you will be taken to their listing. Exhibitor landing pages feature in-depth profiles, easy-to-download product information, and virtual product demos, to give you a full view of what they have to offer. Plus, you can schedule a meeting with a company representative from that company and never have to leave the platform to find out how they can help to meet your needs.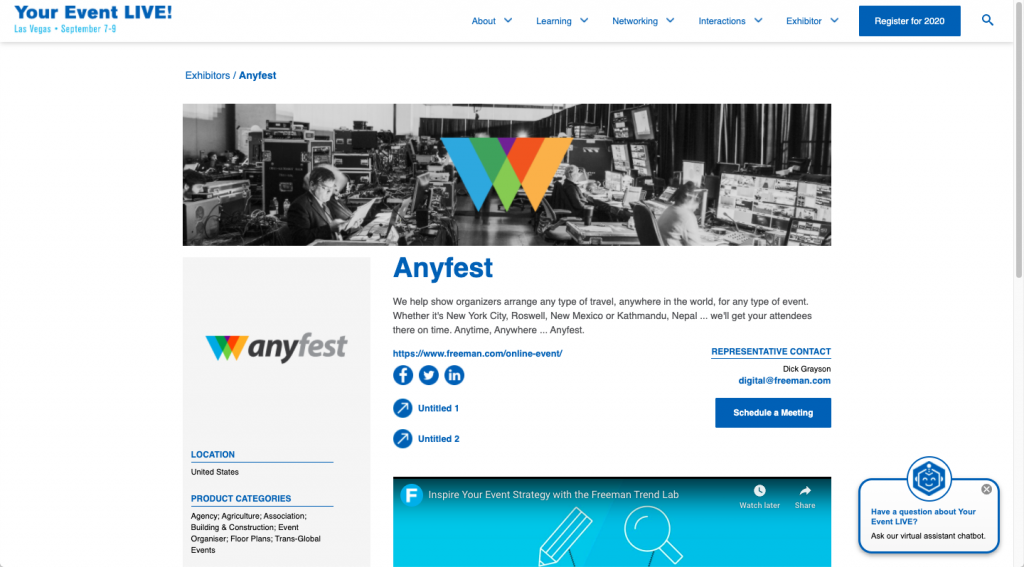 + Sample Matchmaking
Another way to connect with exhibitors is through the unique AI-based matchmaking feature. From here, you can browse through a listing of attendees or exhibitors and get matched based on similar interests and objectives. Search by location, organization name and size, and job title to find exactly what—and whom—you are looking for.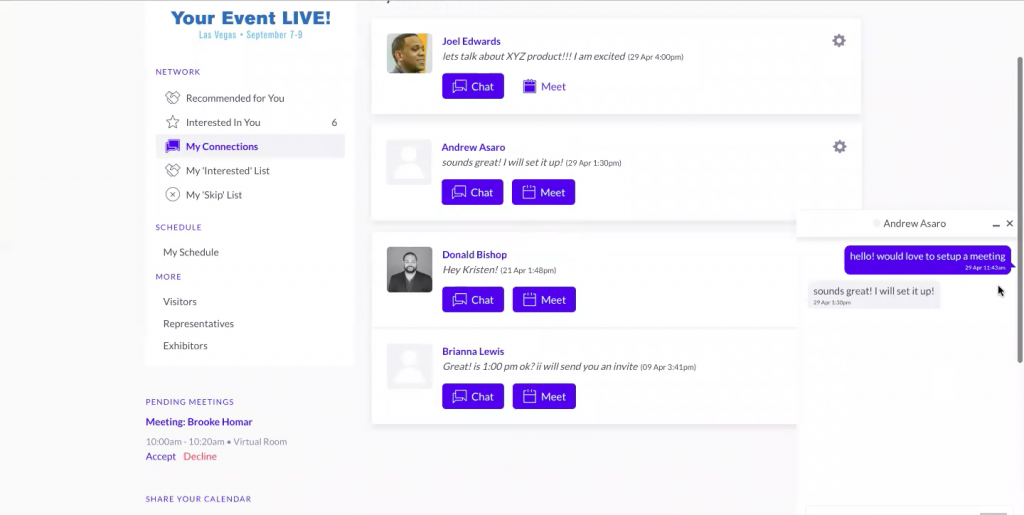 + Sample Meeting
Schedule a one-on-one or group meeting with an exhibitor right within the platform's secure meeting rooms. Here you can ask questions about products, demo their latest offerings, and learn more about leading solutions.