Brand Exposure Is the Name of the Game
Align your organization with ASIS International—the world's largest community for security management professionals—to gain visibility with your target audience and strengthen your brand. Prominent placement among security's biggest players solidifies your commitment to the industry while putting your name in front of more of the decision-makers you aim to reach.
Stand out from the crowd, increase brand recognition, and position your company as a thought leader with these on-site and digital sponsorship opportunities:
Digital Advertising
Ready to

Level Up?
Custom packages are available to fit your budget and goals. Reach out to the Exhibit Team at [email protected] to discuss how we can maximize your event presence—and your ROI.

Companies #'s-L
Charlotte Lane +1 703.518.1510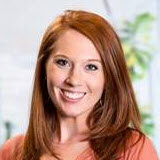 Companies M-Z
Femke Morelisse +1 703.518.1502
Sponsorship Terms and Conditions: PAYMENT TERMS: Payment is due in full upon ASIS International receiving the signed sponsorship agreement. All payments will be required to be received 30 days prior to the start of the event. Should payments not be received 30 days prior to the start of the event, ASIS International reserves the right to cancel the sponsorship, which will follow the cancellation policy, and stop all sponsorship benefits. CANCELLATION POLICY: All cancellations must be made in writing to ASIS International at 1625 Prince Street, Alexandria, VA 22314, USA with a copy via email to [email protected]. It is the sponsor's responsibility to confirm receipt of the cancellation request with ASIS International. Should sponsor want to cancel, there will be a cancellation fee of 100 percent of the total fee. No payments or deposits will be refunded due to cancellations. The date upon which the written notice of cancellation is received shall apply as the official cancellation date. Upon sponsor's notification of cancellation, ASIS International reserves the right to resell the sponsorship. In its sole discretion, ASIS International reserves the right to reject sponsorships, including from those companies and organizations that ASIS International deems detrimental to the success of ASIS International.